Showcases that tell stories: when style, character and identity go on stage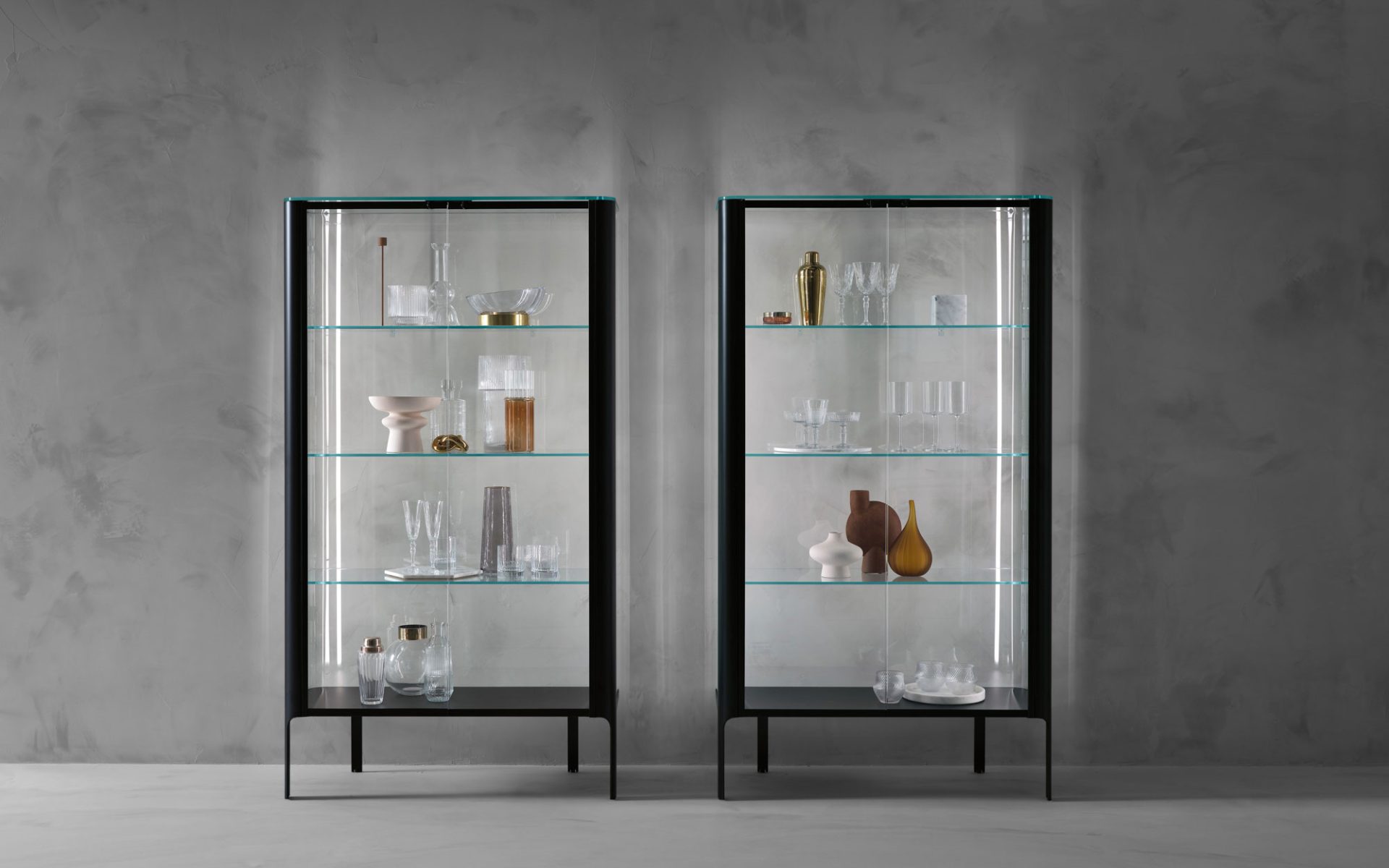 The showcase is a real narrative tool that recalls different stories through the memory of a trip, a precious book, a gifted centerpiece. The purpose of the showcase is to reminisce about something: stories, feelings and emotions related to experiences that have built our personality. Then it displays these concepts and, in doing that, allows us retell them and bring them again to life for others but also for ourselves. The showcase defines our style, in this tangle of objects, lights, colors, and memories.
The elegance and the taste for good things are no more only aesthetic factors, being deeply rooted in a personal, familiar or even a generational story. The tale behind the showcase decorates and furnishes the environment. This is the magic of culture of beauty: a piece of design that can host a whole world. An object becomes a medium, a volume within the environment and contains stories. A space that expands in time and memory, blending in interferences of light that enrich the tale and invites us to stop, observe and listen to its story.
The oval shaped the Palladio Showcase pays homage to the purity of classical lines, offering a rational, symmetrical, orderly space in its sophisticated simplicity.The concept of Palladio works by reducing to the essential and donating to the space two main characters: the objects contained in it and the light that illuminates them.
Painted aluminum profiles combined to the elegance of curved glass give to Aura a structural solidity that clashes with its accessible transparency. Our eyes can see through it without obstacles and the light components, integrated within its inner shelves, create evanescence suggestions that further highlight the objects contained.
The Echo collection introduces a new element: geometrical patterned effect. This element dismantles the illusion of complete transparency and immaterial glass, giving chromatic, tactile and enlightening suggestions, that are unexpected and constantly changing. The Echo showcase reveals and hides, leaves room for interpretation and imagination, it foregrounds but also asks the tale to adjust and focus.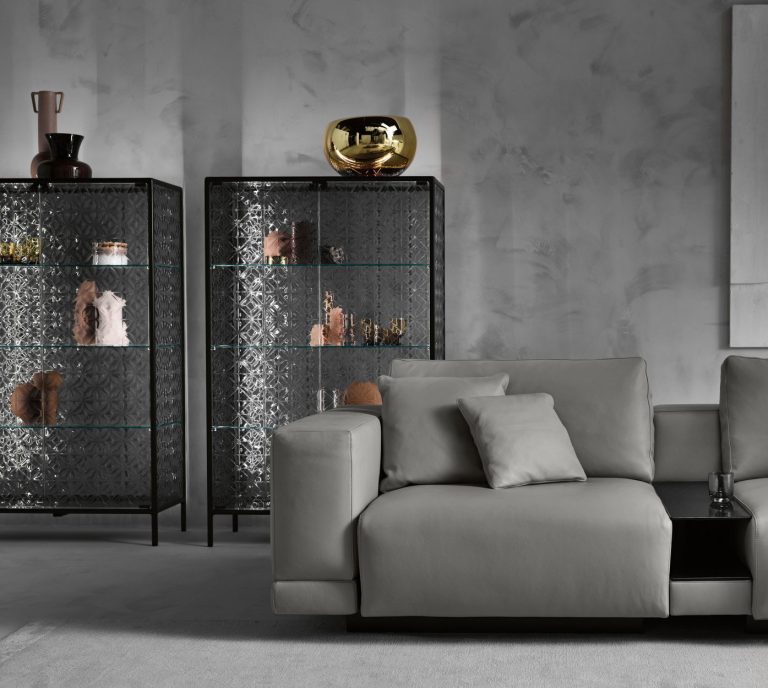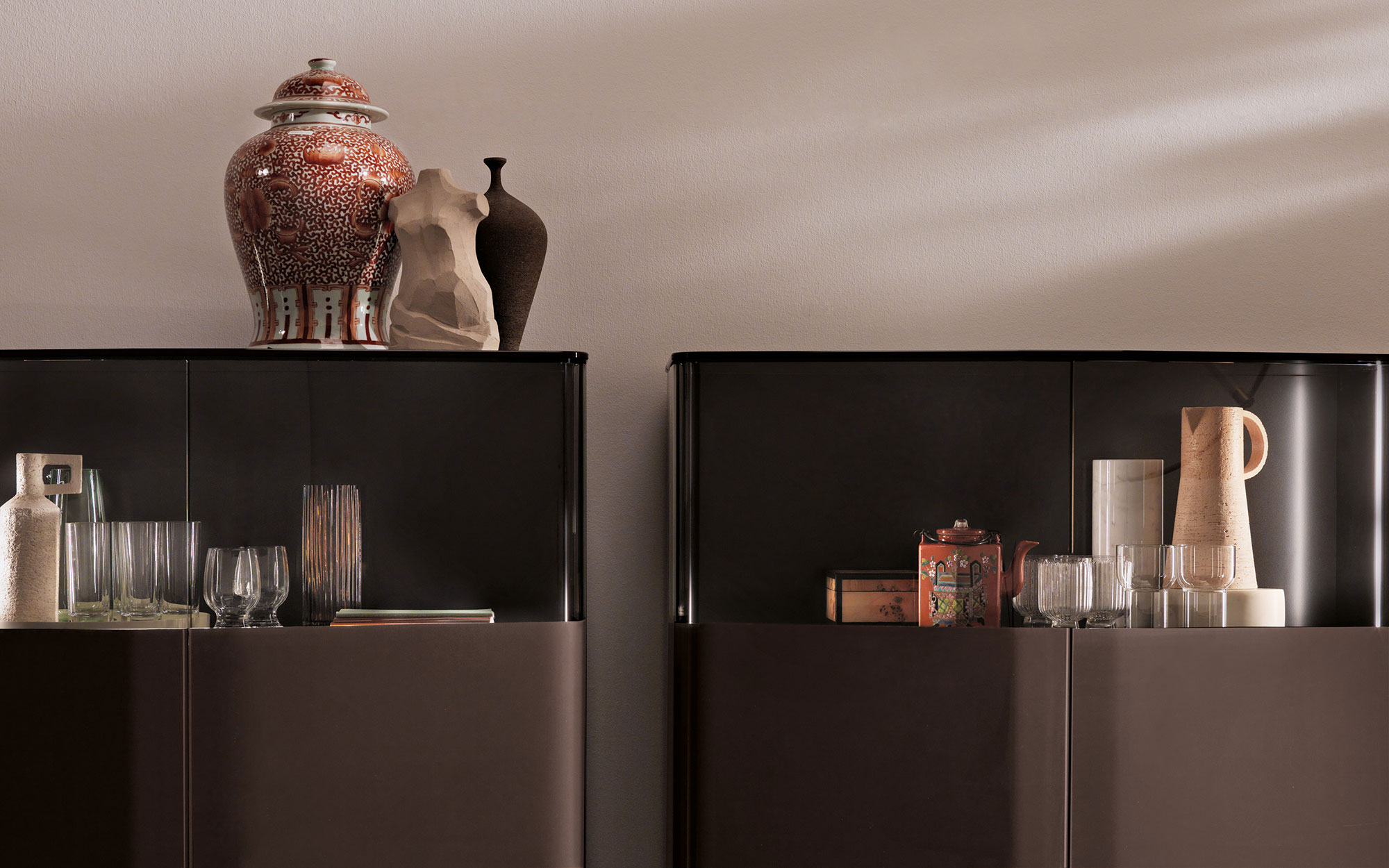 The statuesque Lady Pliè stands in this tale that fluctuates between showing and hiding, thanks to its clever irony.Lady Pliè has a two-faced structure: its upper part is a real showcase that displays, illustrates, and tells a story. The lower part is similar to a cupboard that embraces, guards, and hides. Its nature lies is a subtle alchemy between what is told and what is implied, between what is on stage and what remains backstage.
Shakespeare said "All the world's theatre," this is the leading concept that we apply to our stories, when we decorate our spaces, starting from a showcase.