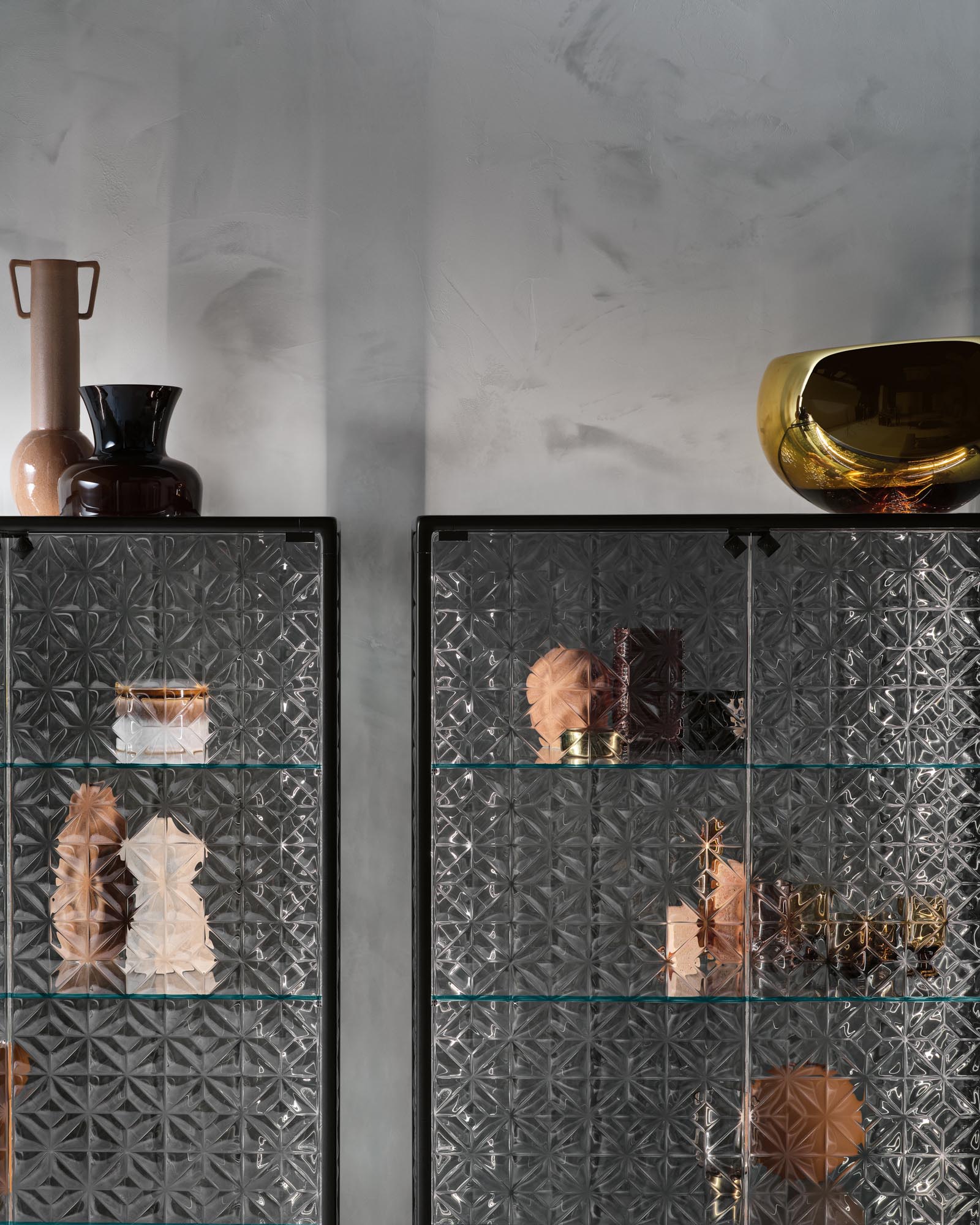 Softness, in addition to the strong, bold colours of the living and dining room furniture.
This is the Incisive Sophisticated Mood, a blend of transparent and non-transparent materials in which fused glass adds a sense of delicacy despite the colour variations.
It is a style that uses its sophistication on pleasant contrasts created by the encounter between cold colours which grace the soft and elegant shapes of fused glass.
The dialogue that emerges between the materials is balanced with textures that are carefully dosed and visually appealing.
Marble and metal put the finishing touches to the feel of the room, enhancing the beauty of the glass within it.
The space thus invites you into an elegant haven, suffused with an intimate and delicate light.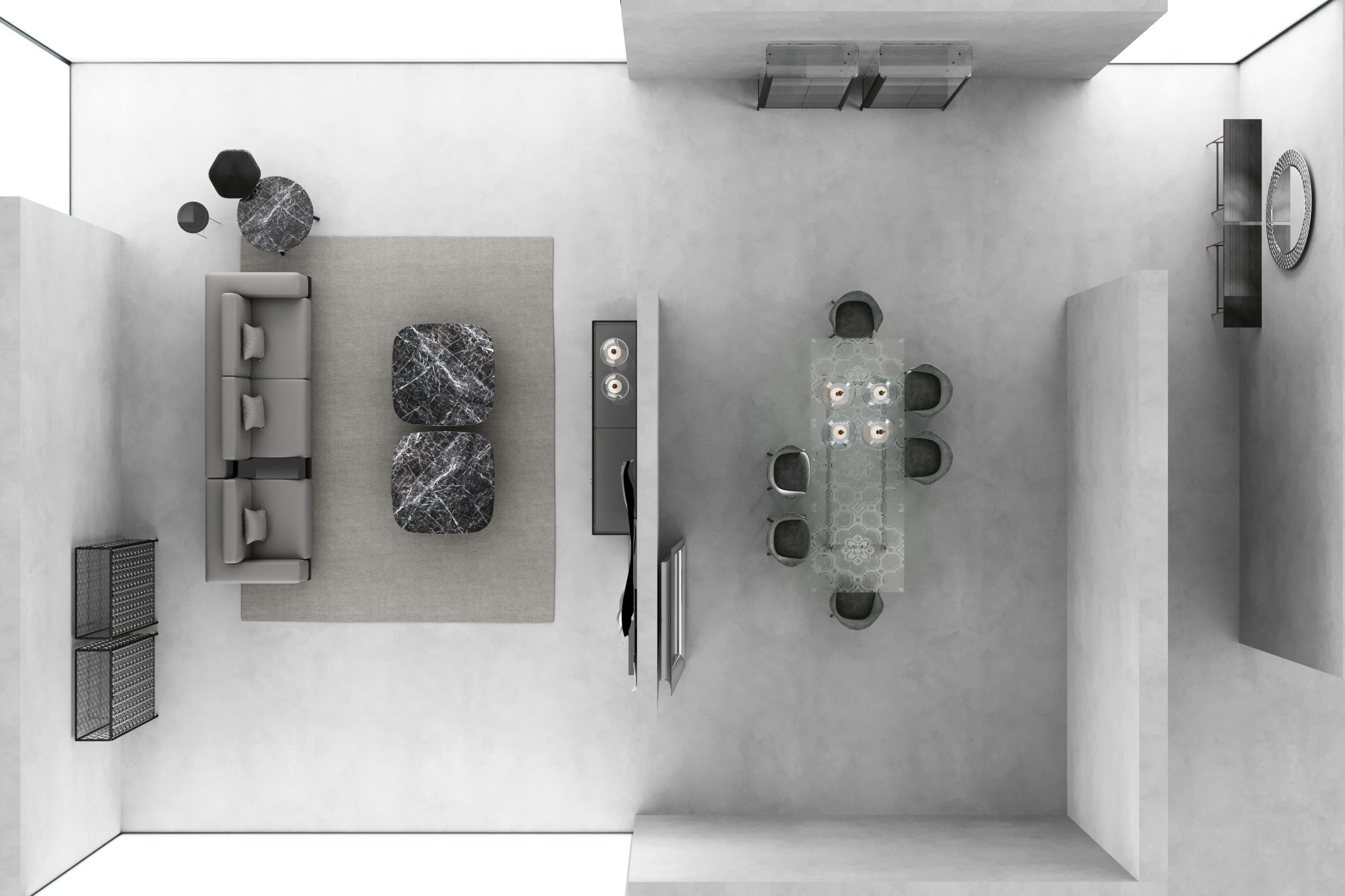 living view 1

living view 2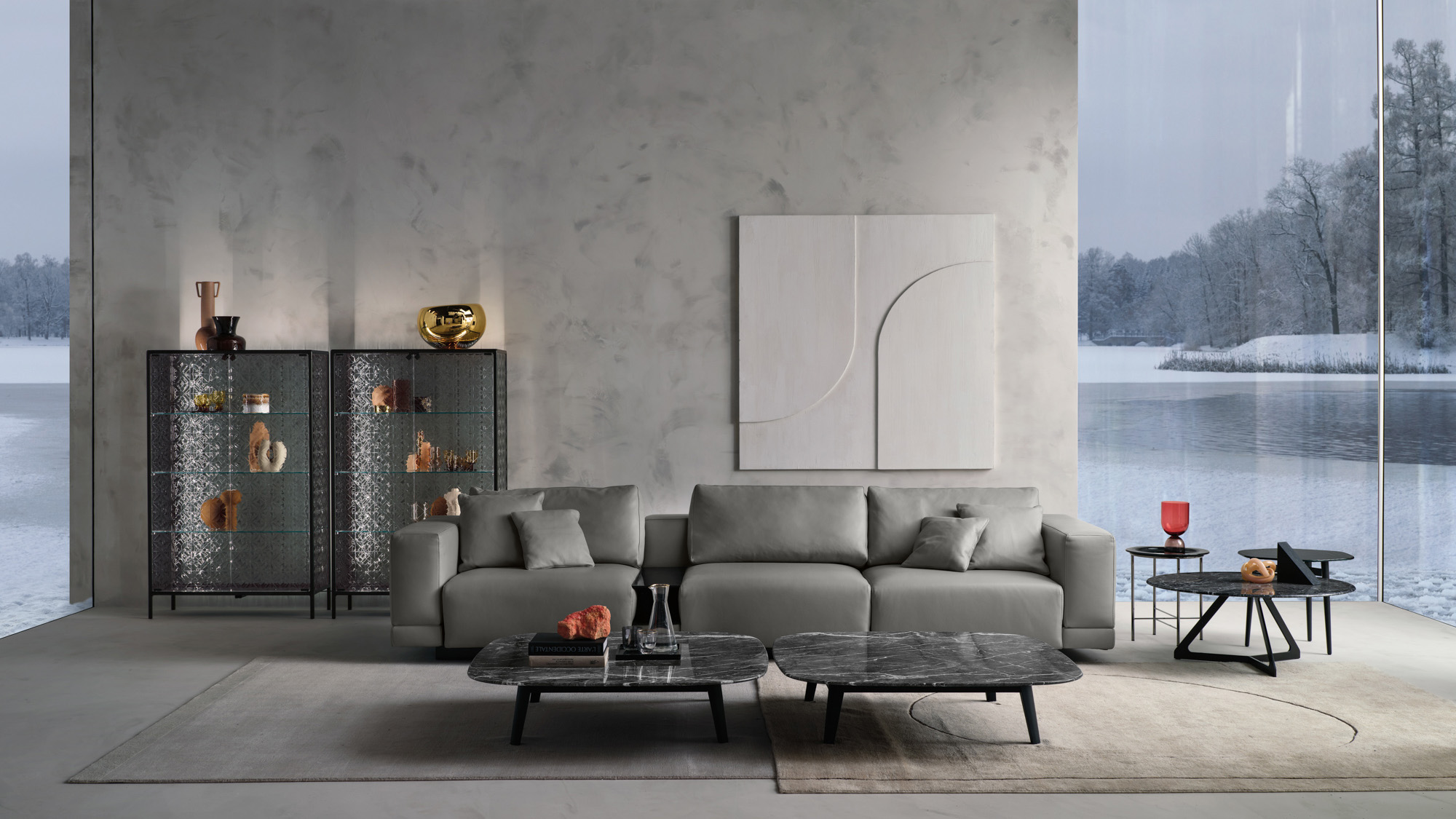 magma
Heat-treated Black finish wood base, Carnico Grey marble top.
go to the product
Carrara
Main upholstery: Silky leather 9015 Carrara. Decorative band upholstery: Silky leather 9015 Carrara.
go to the product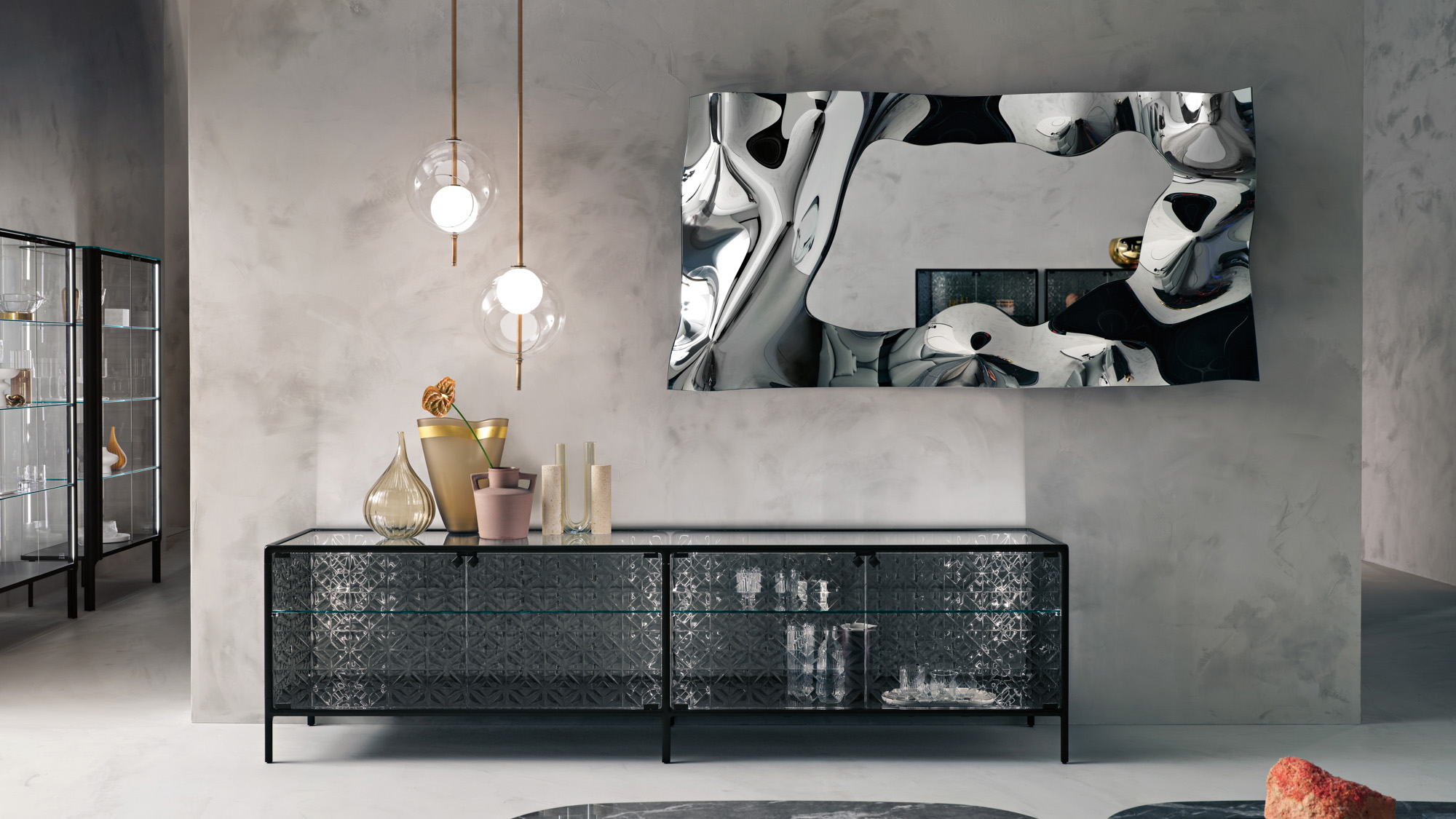 Pearl
Fixed composition of two elements, 30 cm diameter (COMP.2B).
go to the product