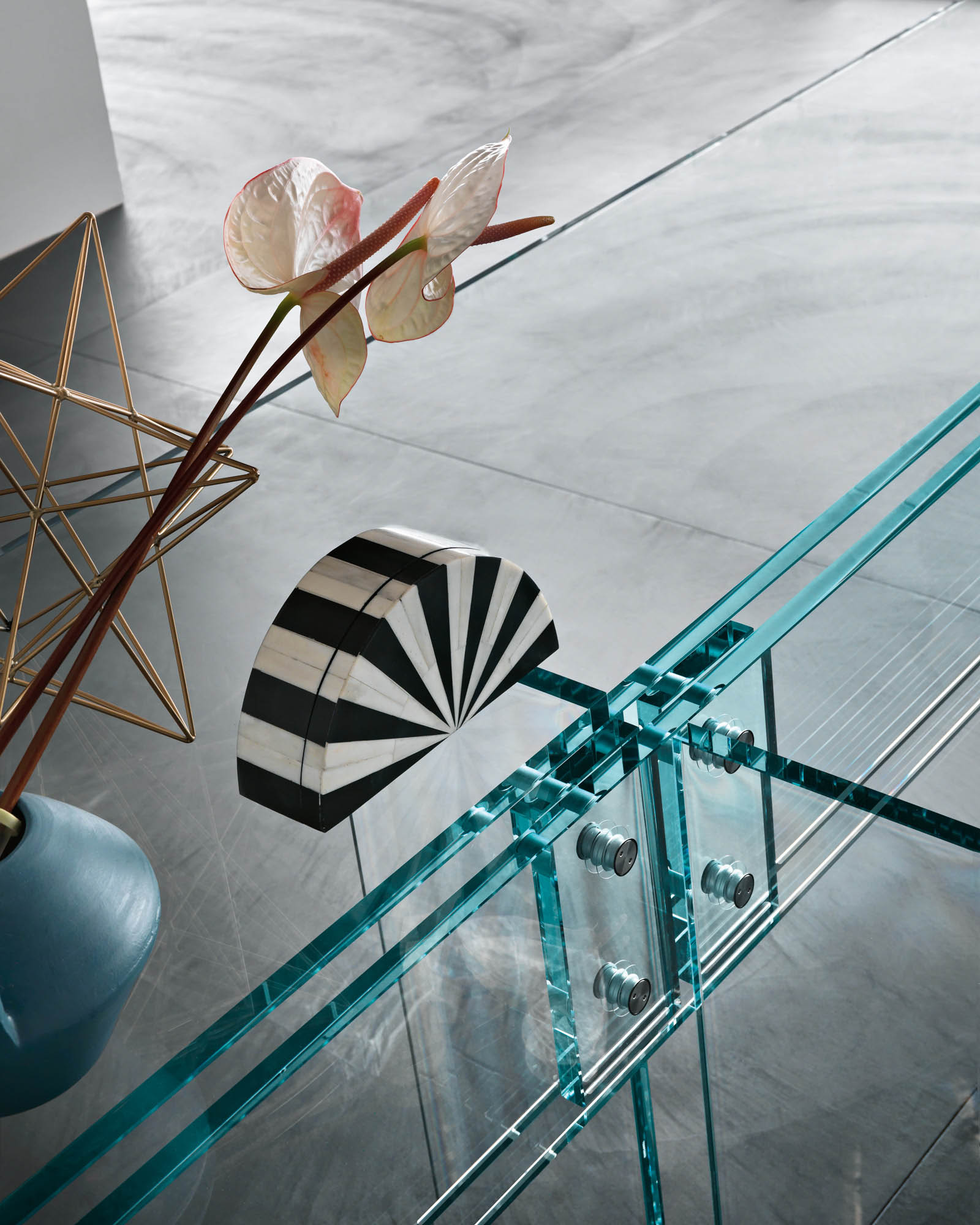 Transparency. The most intimate and time-honoured essence of glass furniture that shapes the Incisive Pure Mood.
This is the glass as we have always known it. A light, sophisticated, imperceptible material that becomes almost ethereal and intangible.
A material whose strength lies precisely in its existence despite its apparent intangibility. An existence made up of reflections and plays on light and shadow which alternate in the space creating volumes.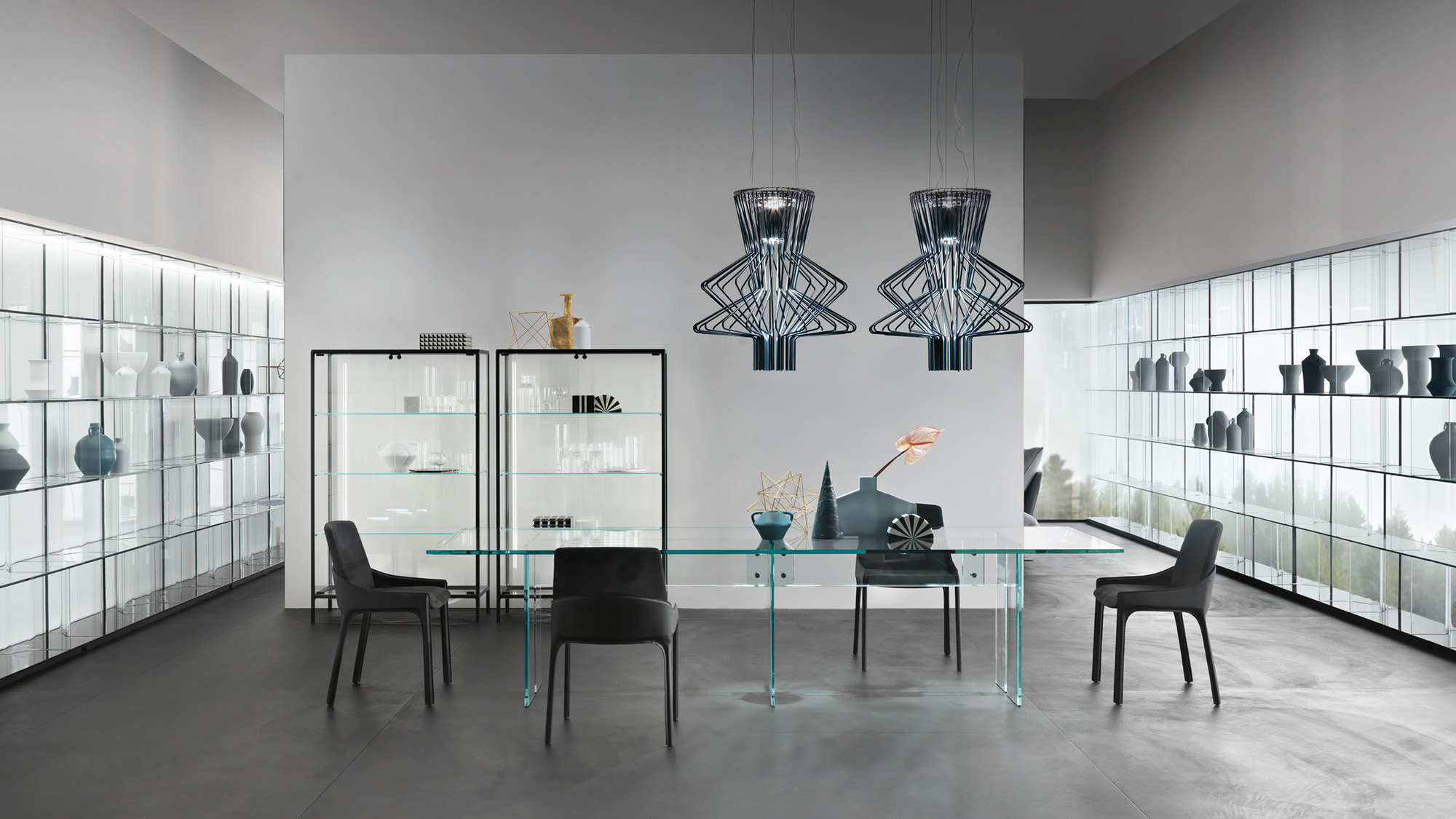 A material that, despite being with us forever, has a contemporary spirit and furnishes modern, understated architectural styles with clean-lines and extreme formality.
In the selection of products for Incisive Pure settings, the pieces are mixed while limiting the introduction of metal and marble which are carefully dosed and used to give structure to the transparency and to further enhance the overall impact.
This style and its furniture exude precision, discipline, order, lightness and sophistication. Arousing wonder at what can be achieved using combinations of ethereal, pure products.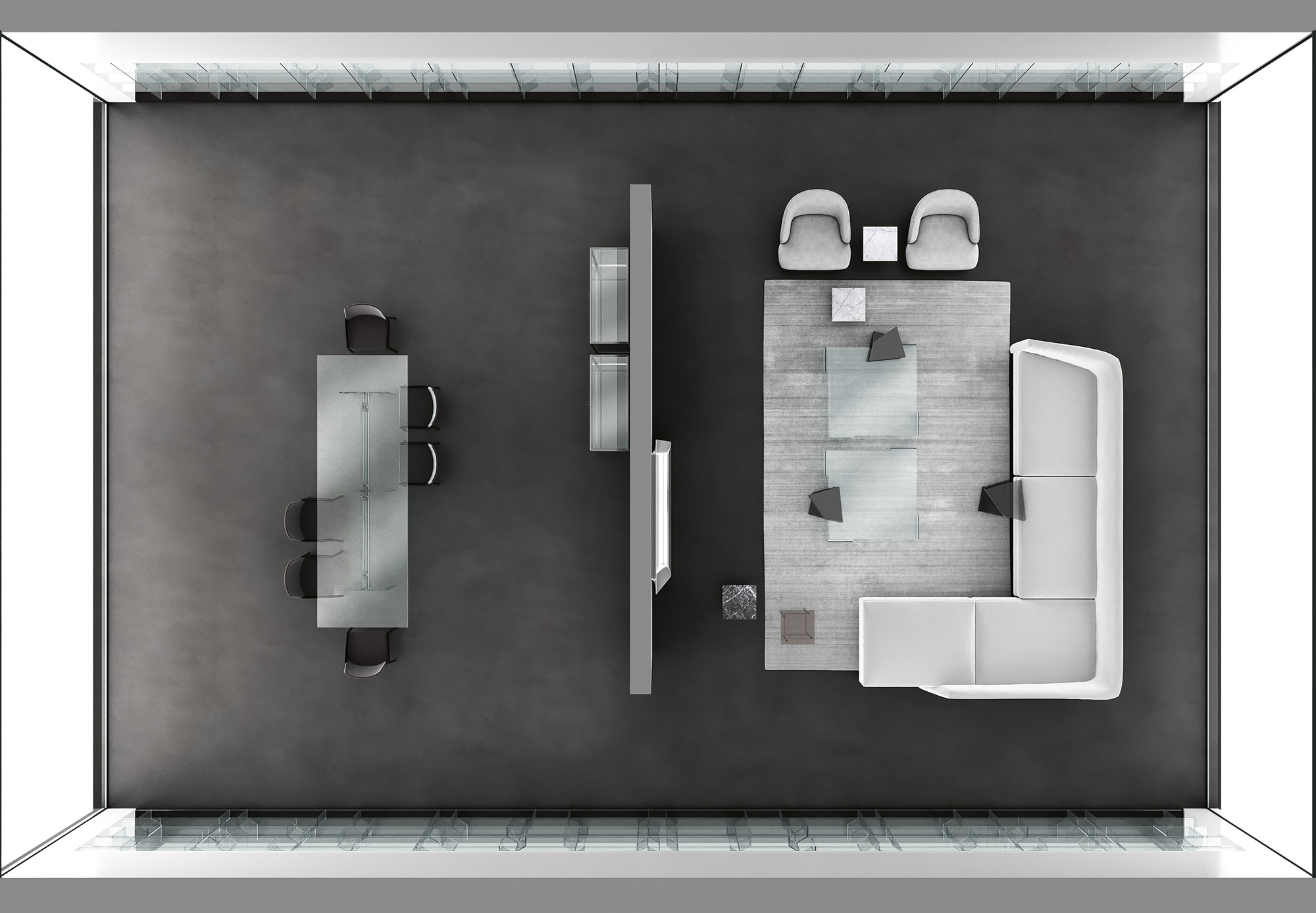 living view 1

living view 2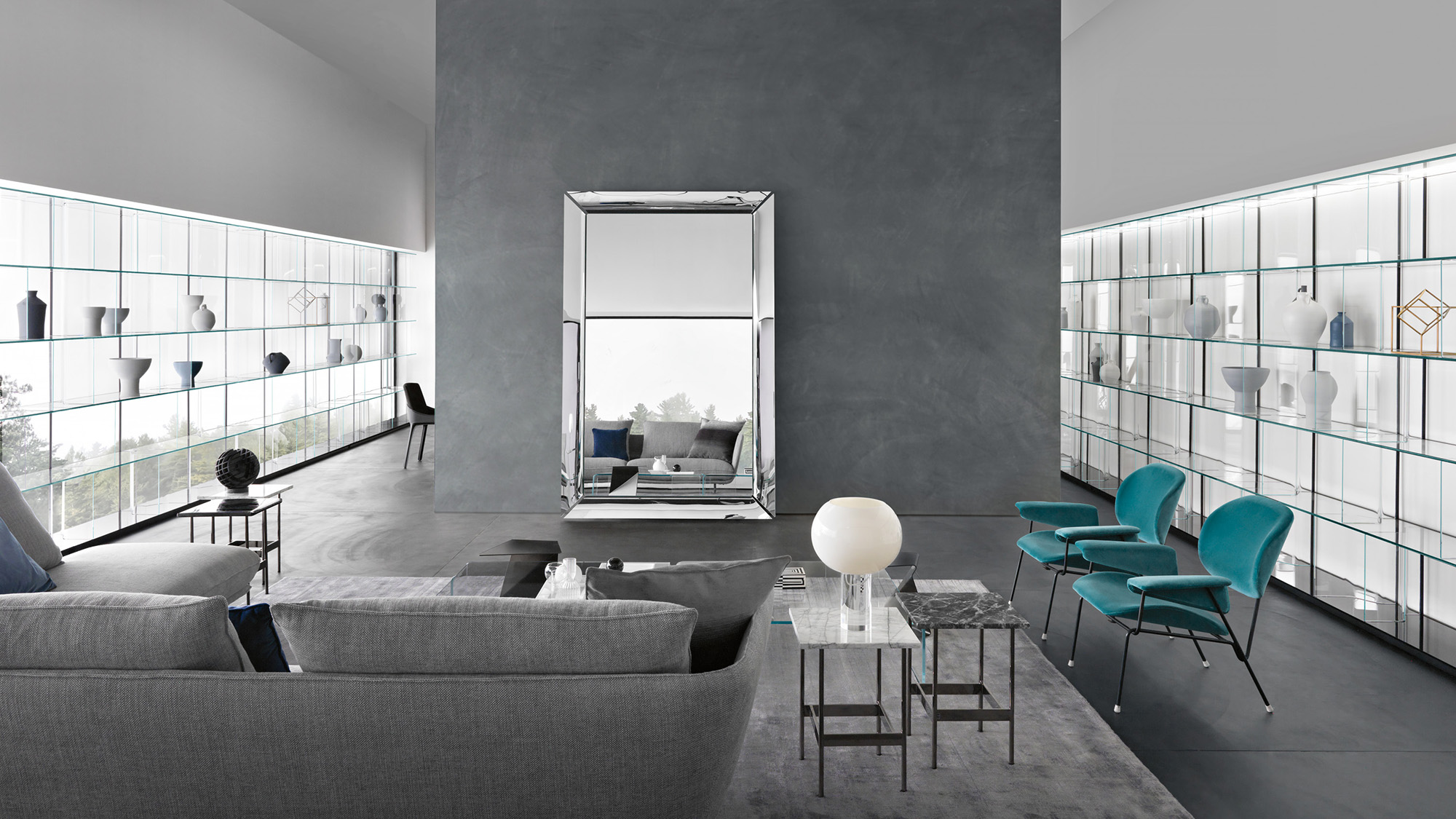 Waves
Black glossy Nickel finish metal base, Carnico Grey marble top; Manhattan marble top.
go to the product
Inori
Black back-painted glass base, extralight glass shelves, extralight glass uprights.
go to the product