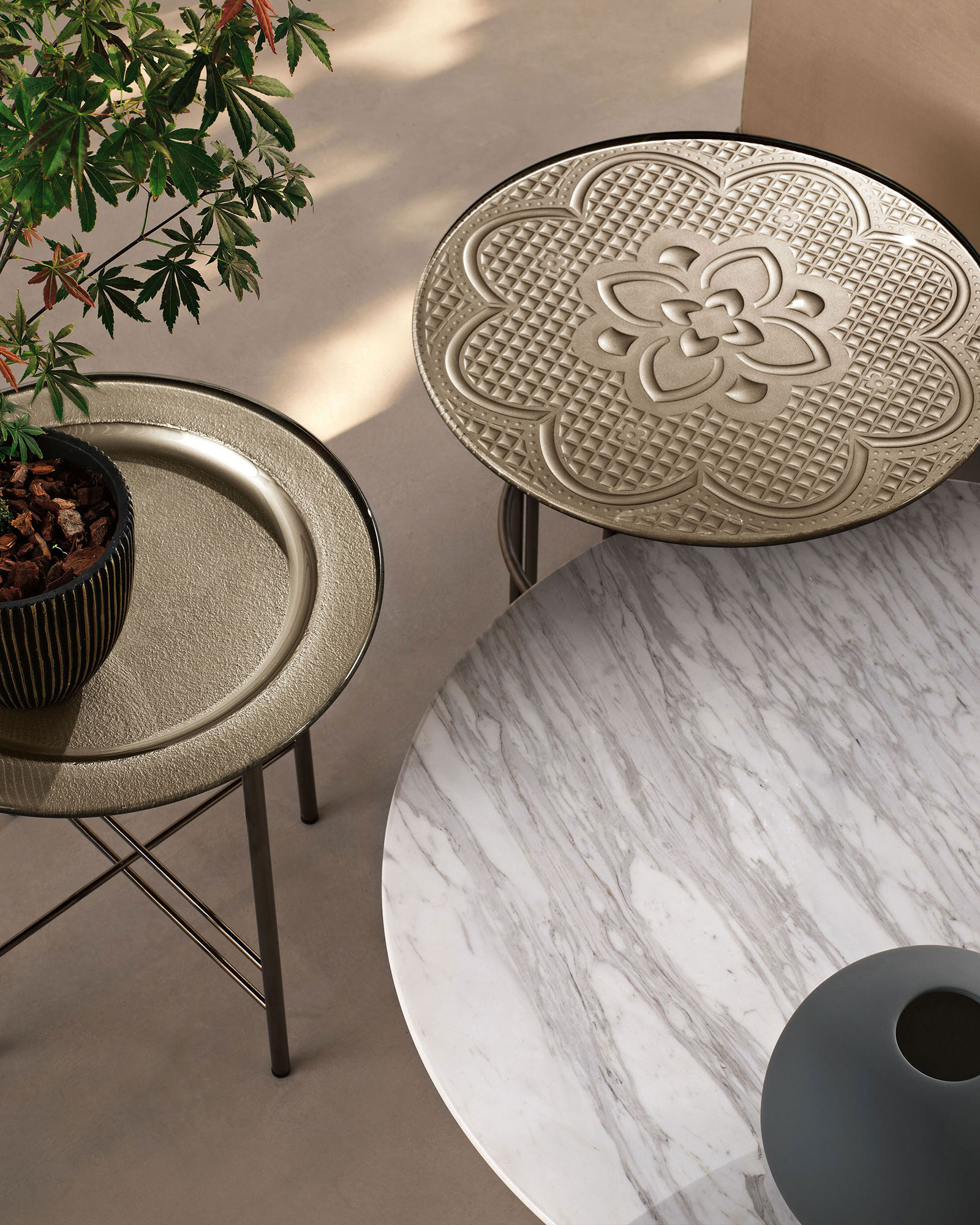 Here is the traditional glass, with its crystalline transparence that generates, through an interplay of lights and shadows, a force which is hard to imagine from a decontextualized glass sheet.
And this lightness of glass shapes the Pure Mood, a style that tells us about a space where the material is distinguished by its incorporeal nature, by its primordial essence. An ethereal state that is emphasized and toned down through the use of marbles and metals.
Balanced and targeted touches that highlight the transparency of glass while receiving light from it.
The comfort of this space is refined, sober.
And while guided by rational stimuli, this ambience is not repulsive, but cosy, delicate and immersive instead. This is specially due to the fact that the Pure Mood is dressed, in this architecture, with Soft shades: the geometry of colorless glass is diluted by the warm touches that characterize the objects.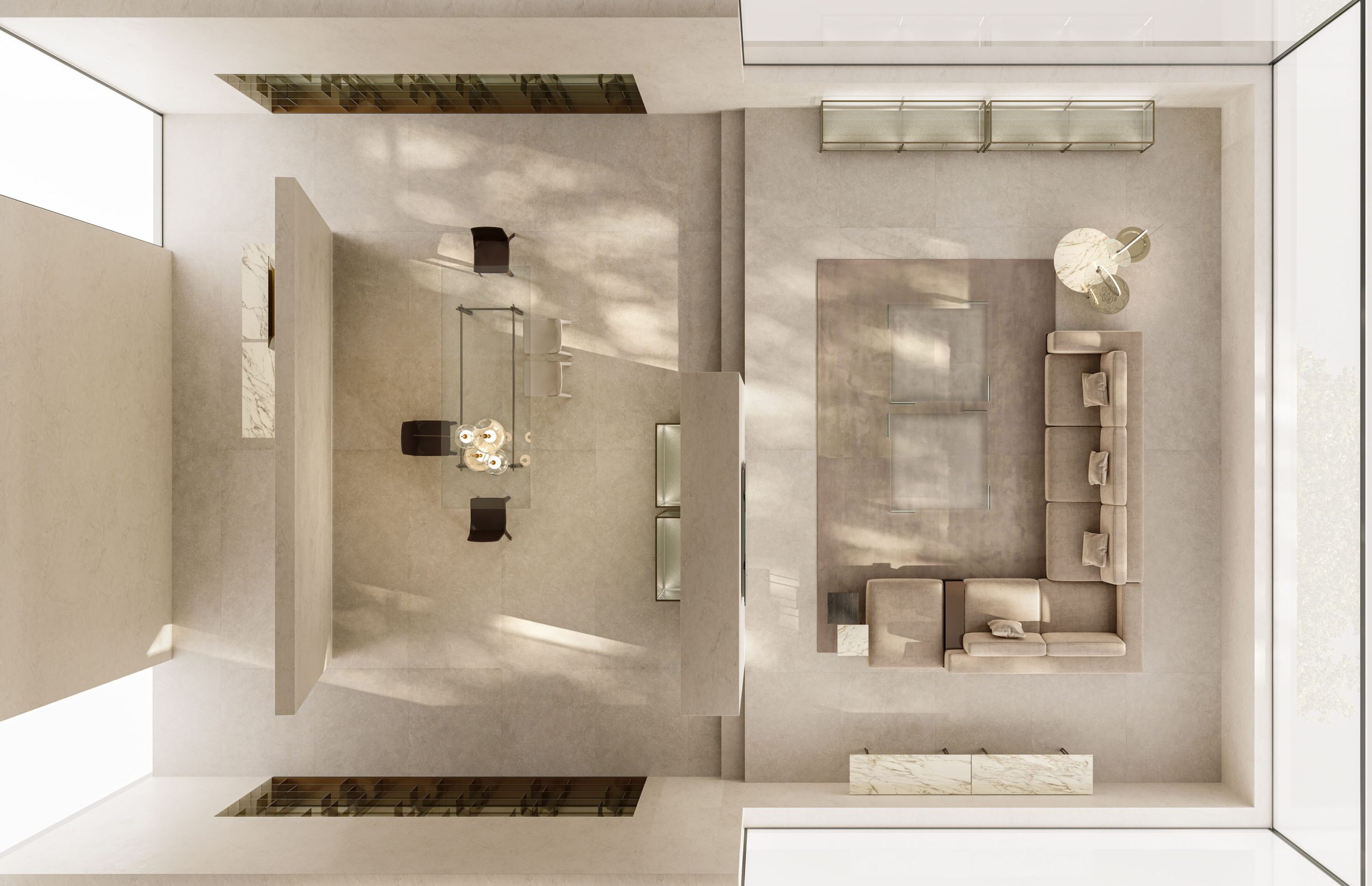 living view 1

living view 2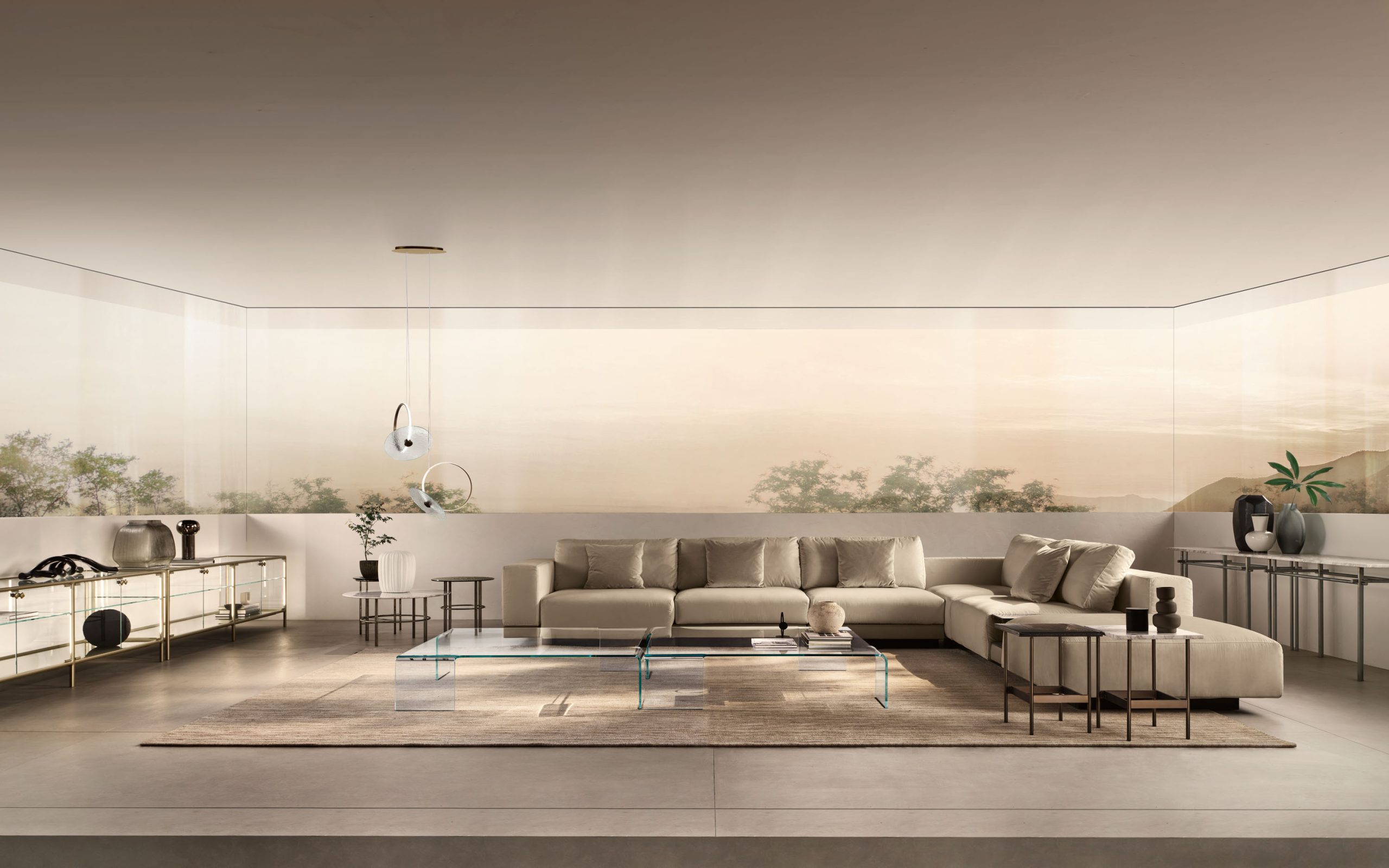 Marry Me
Lamp with Mid-Bronze finish structure, fused extralight glass with organic texture.
Fixed composition of two elements (MME-CPT2).
go to the product
cristaline
Coffee tables with Opaque Titanium finish metal base, Champagne back-painted glass top, Calacatta Royal marble top.
go to the product
Carrara
Sofa Main upholstery: Starlight velvet | 13 Cappuccino.
Decorative band upholstery: Silky leather | 9018 Bird.
go to the product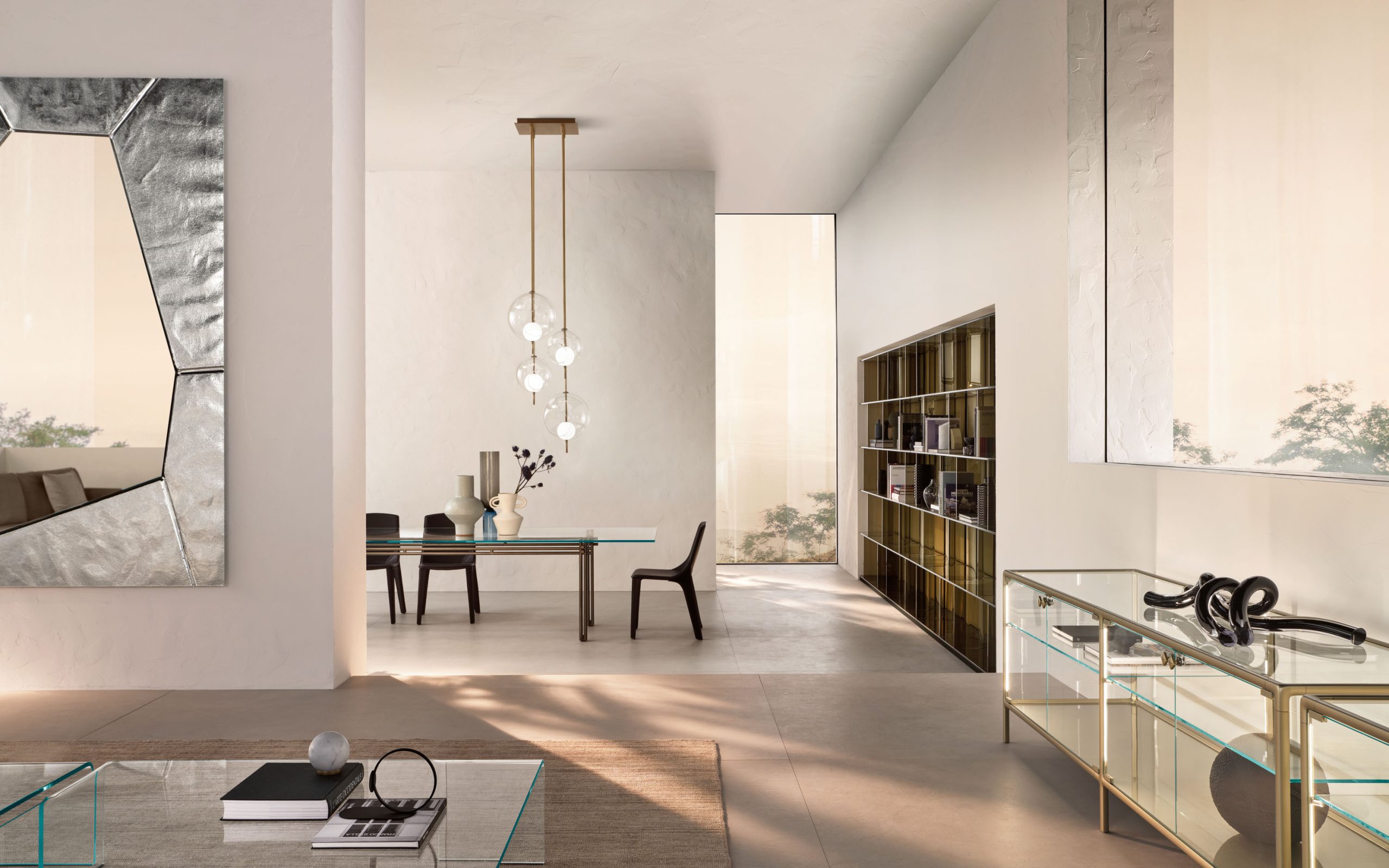 Cristaline
Table with Opaque Titanium finish metal base, Extralight flat glass top.
go to the product
Echo
Showcases with Metallic Champagne finish structure, Extralight flat glass.
go to the product