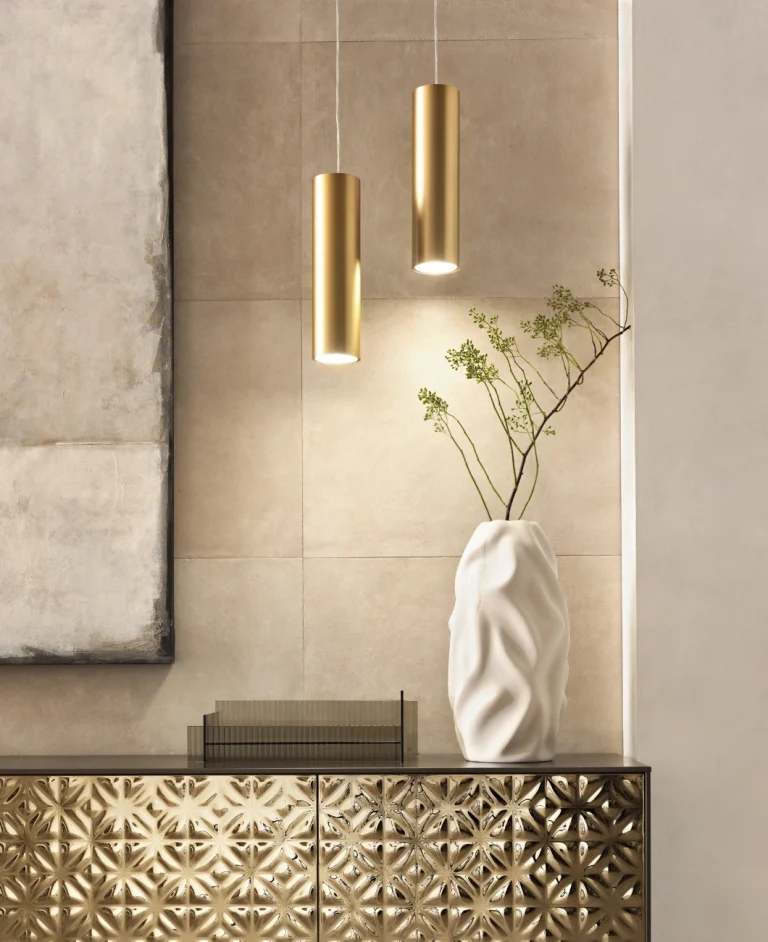 A sober, ultra-sophisticated atmosphere in which to enjoy the beauty of skilfully dosed, transparent or back-painted, fused glass that becomes a signature element in the room.
This is the Soft Sophisticated Mood, a balanced combination of transparent or non-transparent elements, which, through warm, welcoming colour variations, create a balanced dialogue between the different designer furnishing elements that blend in seamlessly.
The light filters across the space softening it and the transparency tempers the look, adding a sense of lightness, while the fused glass lends character and beauty to the space without stepping outside the boundaries.
Marble and metal become precious elements which enhance the beauty of the glass texture, balancing the layout of the materials within the room.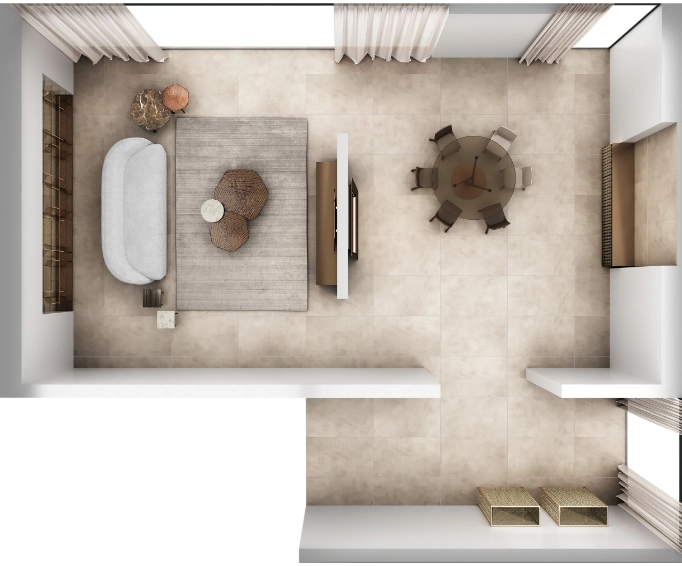 living view 1

living view 2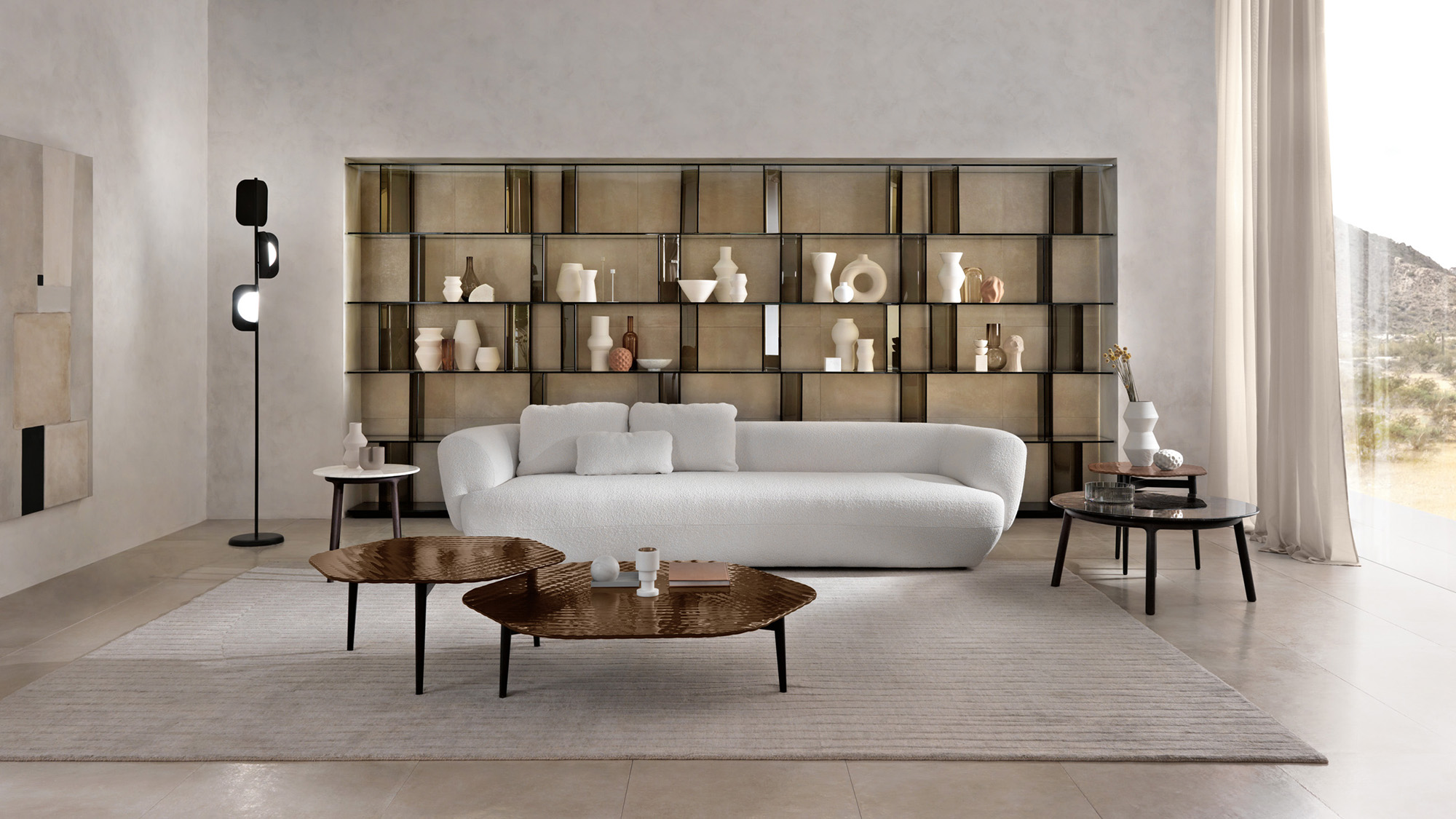 Inori
Brilliant Brown back-painted glass base, extralight glass shelves, bronze glass uprights.
go to the product
Coral beach
Lava Grey finish metal base, Brilliant Brown back-painted glass top.
go to the product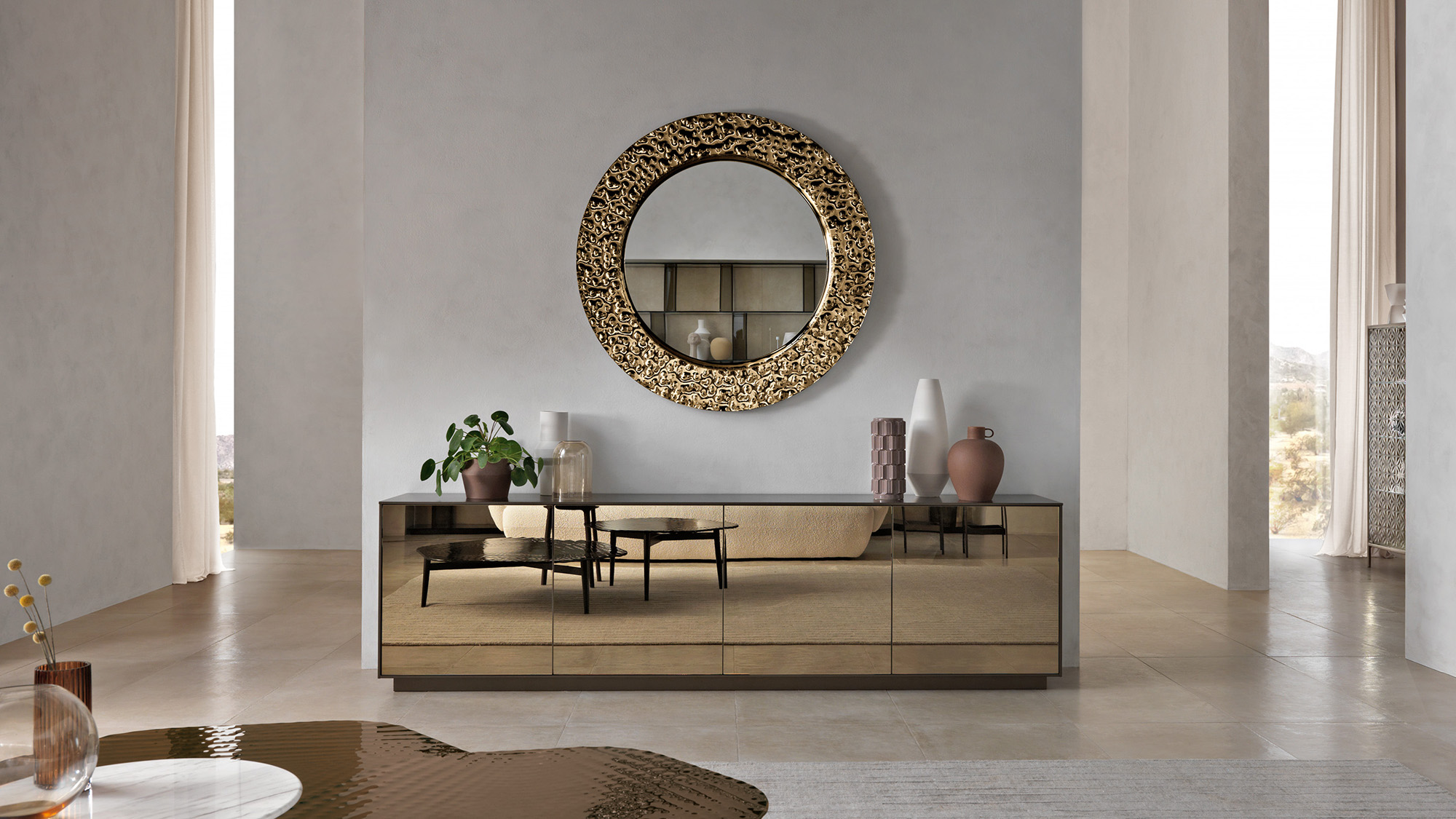 Echo
Metallic Greige finish structure, fused and back-silvered bronze glass doors.
go to the product