The new Soft Pure mood: interview to Adele Martelli
The Salone del Mobile 2023 was a great occasion for FIAM Italia to officially present a new Mood, the Soft Modern one. Hence let's explore this new atmosphere through the words of our art director Adele Martelli.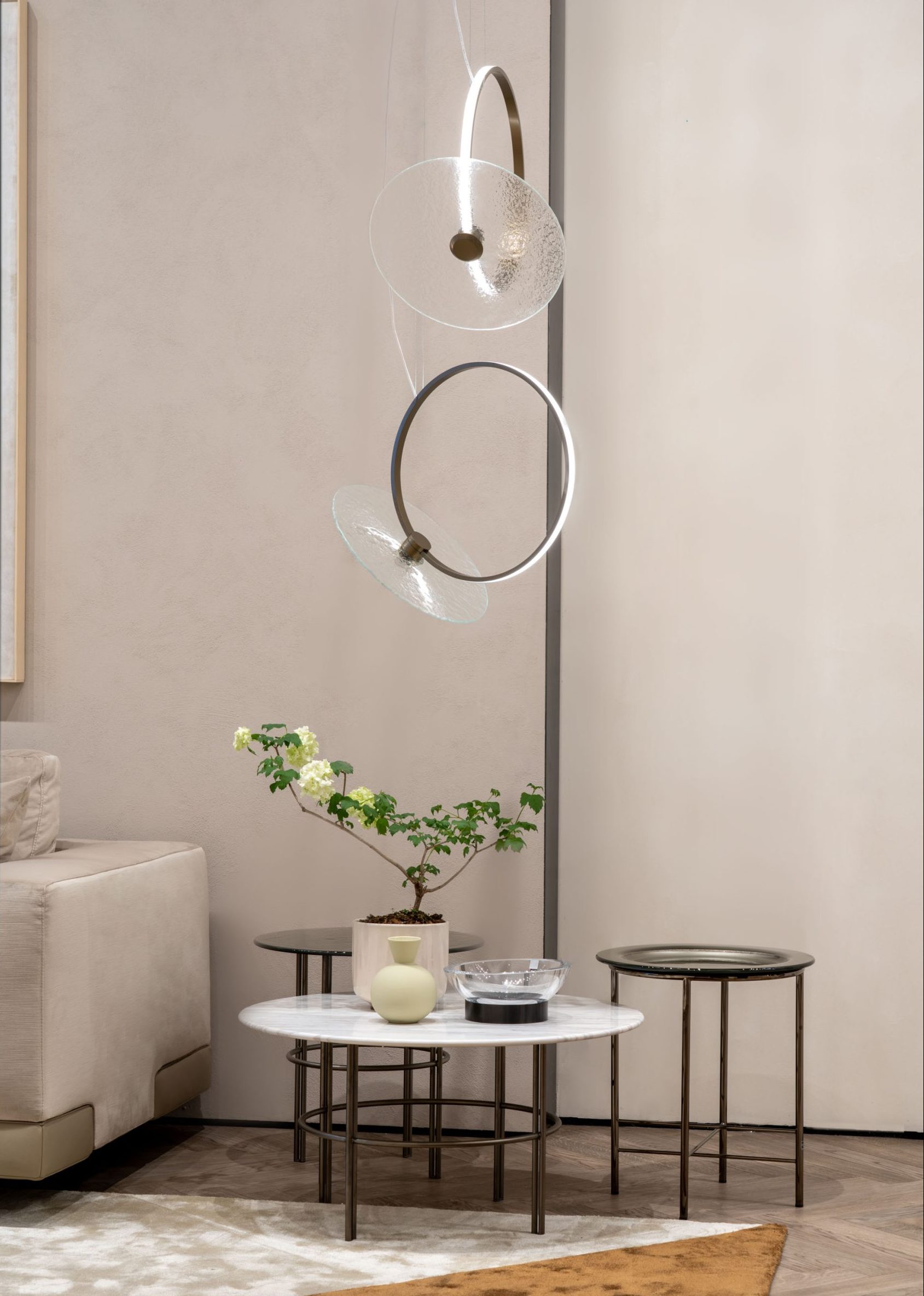 How does this new Mood tie in with FIAM's offer?
FIAM has never abandoned glass declined in its purest essences, the transparent ones. Over the years, we have continued our exploration, never denying our origins, but rather enhancing them.
And thus, with the Mood project, we had material to emphasise an heritage of the range, that of transparency. With the Pure style we set ourselves a clear objective: that of giving transparency new strength and transporting it into contemporary architecture.
And as with any FIAM style, it can be declined in colder, stronger colours, or in warmer, softer ones as well. For this Salone del Mobile 2023, we decided to use the latter shades.
Who is the Pure Soft Mood conceived for?
This style is intended for those who love glass with its truest and most crystalline soul, because, through light and shadow plays, it can generate a strength that is difficult to imagine from a single, decontextualised glass sheet.

It is a style that recalls formal cleanliness, logic, rationality and rigour. Elements that, however, are toned down through the soft details of certain finishes on metals or on the glass panes themselves.
It was the need to show how glass, even non-melted glass, can be extremely contemporary if contextualised appropriately and moulded into objects with a modern, up-to-date look that inspired this mood.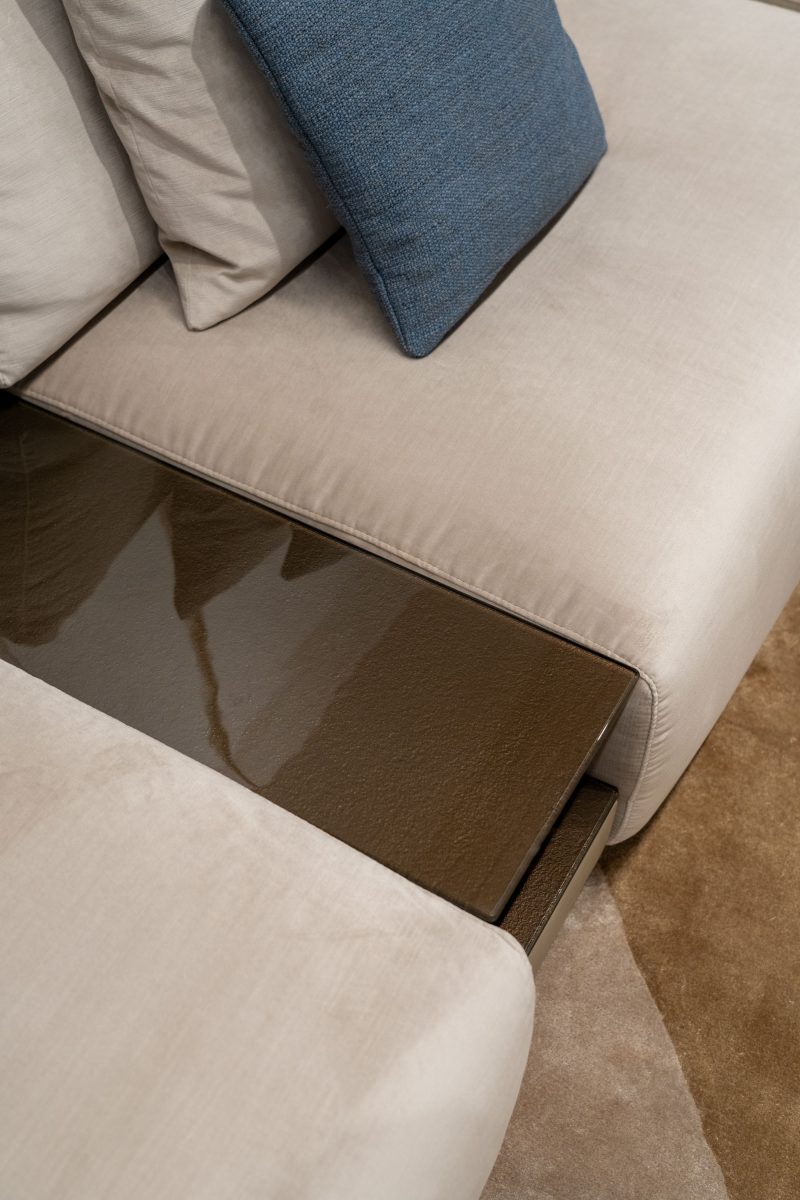 Chromes, finishes, surfaces, sensations.
What characterises this new Mood and distinguishes it from all the others?
Certainly the fact that it is ethereal, almost intangible, but still present because it comes to life through plays of light that inhabit the space and contribute to the perception of volumes.
Which elements (products) are the protagonists of this new Mood? How do they interact with each other?
In the living area, surely the low Echo showcase which, with its Champagne finish frame, contours extralight glass almost to form a precious display case, whose presence is then completed by a Caadre.
We presented it mounted vertically and with a back-silvered bronze frame to make it almost a portrait, framing the face for those who, passing by, decide to see themselves reflected in it.
Another important part of the composition is the Carrara, presented in Starlight Cappuccino velvet, which, with its refined sobriety, acts as a trait-d'-union to the room. The area is completed with two coffee tables, a Cristaline and an En in the Champagne-coloured back-painted variantand then, through an Inori with extra-light uprights and bronze shelves, it is connected with the dining area.
A detail that gives freshness to the space is provided by the Marry me chandelier, which, mounted on the side of the sofa, softens the ambience with its materic and ethereal fusion, given by the use of transparent glass.
What are the emotions that Soft Pure is ultimately intended to evoke in those who inhabit the space?
The comfort we propose in this space is refined, sober. And although guided by touches of rationality, it is not dismissive, but welcoming, delicate and absorbing.