Soft Pure: the new MOOD 2023 by FIAM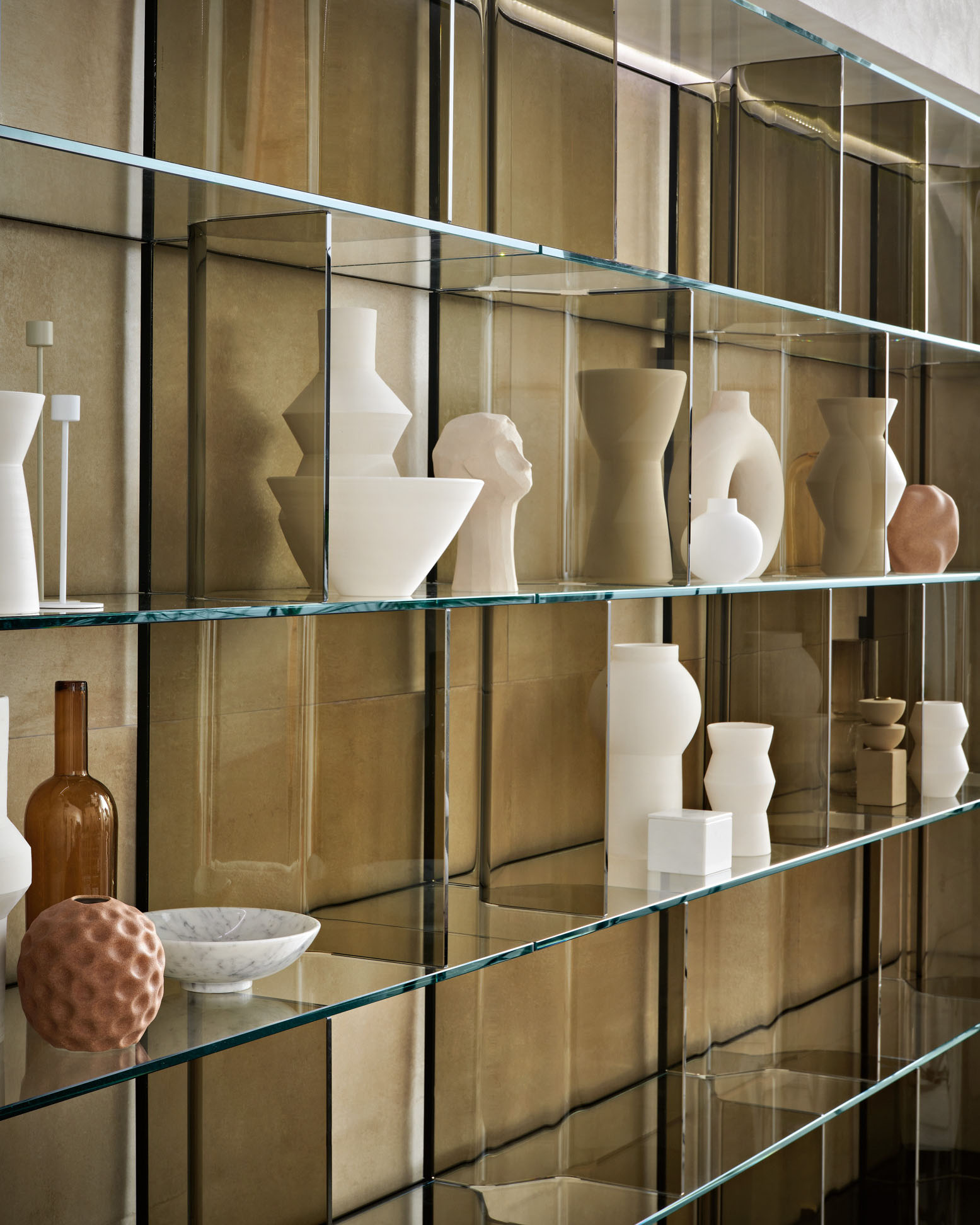 The new Soft Pure Mood by FIAM Italia will be revealed in Milan at the imminent Salone del Mobile.
A further step by FIAM in its mission to design locations that evoke emotions by bringing together multi-material furniture elements capable of activating heterogeneous tactile and visual sensations.
a new ambience marked by an aethereal atmosphere
After the Modern and Sophisticated Moods, which are already available in Soft and Incisive versions, here comes Pure as well, with its more enveloping and comfortable version. A new atmosphere for a new living universe.
Soft Pure is still a Mood with an essential spirit, creating a space designed with rigorous signs and rational geometries intensified, however, in this version by warm and fascinating colors, producing a warm and welcoming environment.
Geometries and rigorous signs can be found in Silica, the new mirror collection designed by Arik Levy.
The contrast between the pure surface and the surrounding environment, where the crossed lines and texture fragment the light and stand out the mirror image, create infinite and unexpected reflections.
Silica is a visual rebel, taking strength from contrasts and reshaping the perception of the environment, interpreting and translating, reporting and betraying, increasing the emotional element.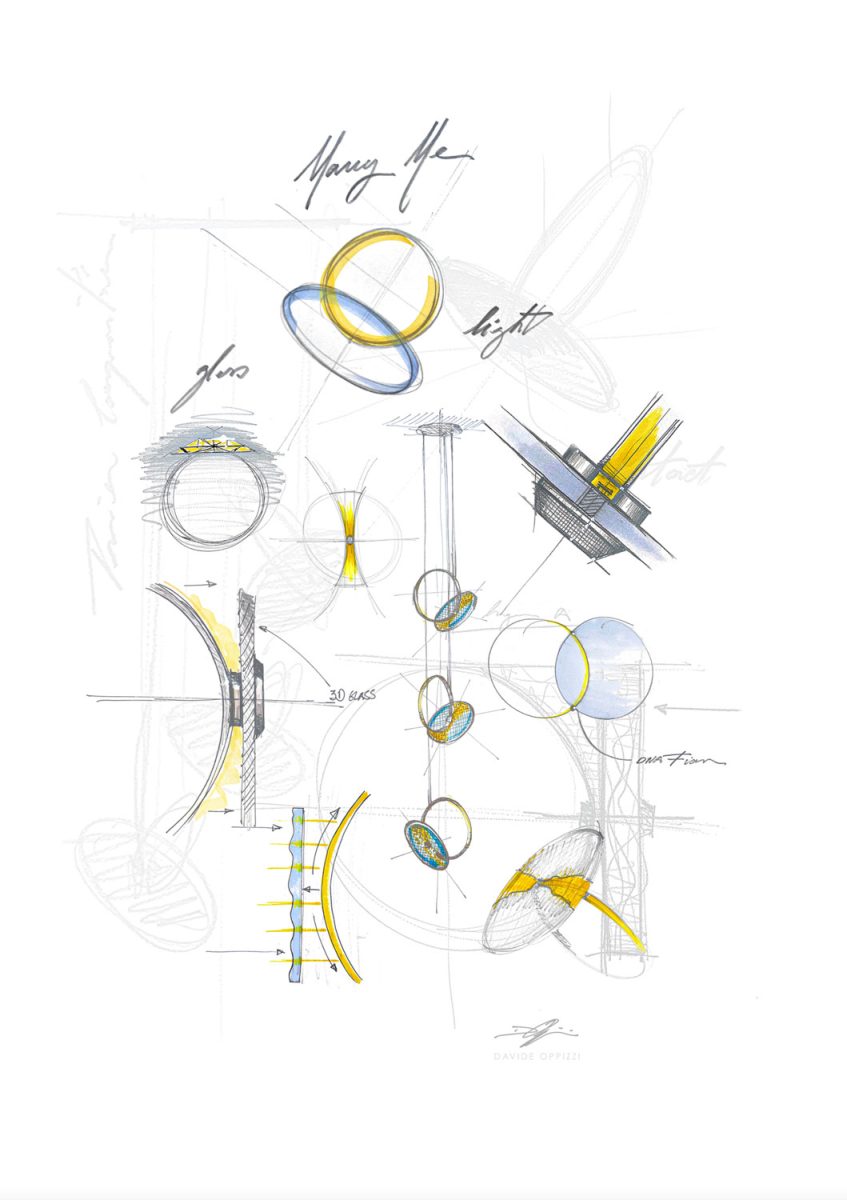 The close intimacy between glass and light is developed by Davide Oppizzi's Marry me collection, which retrieves explicit suggestions from high jewelry and the wedding imagination.
The symbolism of the ring, of the circular bond, of distances that widen and close, of the circularity of life and relationships, of volumes that dance with voids, represent the relationship between material and energy, and between glass and light.
New revisitations and new variants of furniture elements, now iconic in the FIAM catalog, are available in the Pure Soft Mood.
The Cristaline table by Marcel Wanders Studio is presented here in its pure version, without its typical decorative melting, to enhance the essential linearity of glass and its complete transparency to light.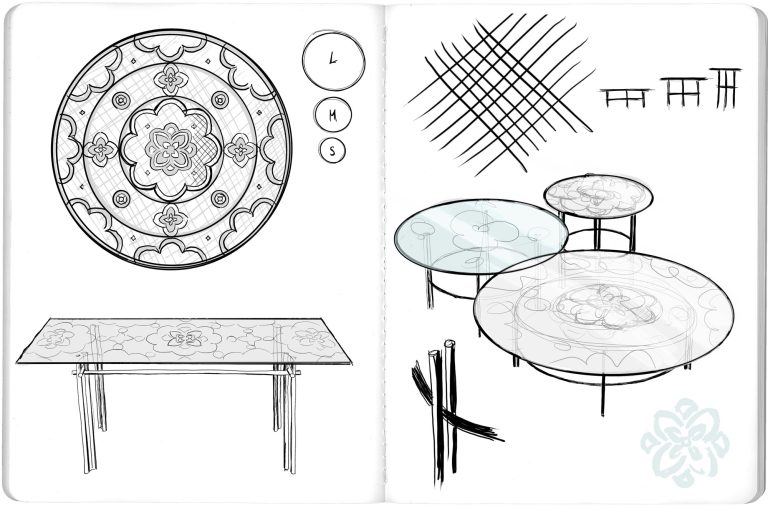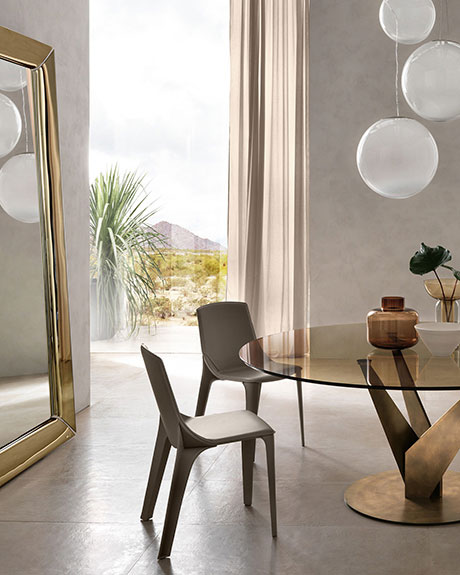 The Caadre Mirror in its bronze glass finish, with warm colours, plays down the pure and solemn geometry of this mirror, combining rationality and dream.
A frame with soft and welcoming colors that portrays who passes, stopping the moment in a fleeting portrait.
From the beginning, the Inori bookcase has been an element that has accompanied the development of FIAM's Moods, performing the fundamental role of trait d'union of architectural space.
In the Soft Pure Mood as well it performs this function of connection, dialogue, bridge and background, ensuring continuity to the eye and formal stability of the whole.