Onda Pouf: 50 years of curved glass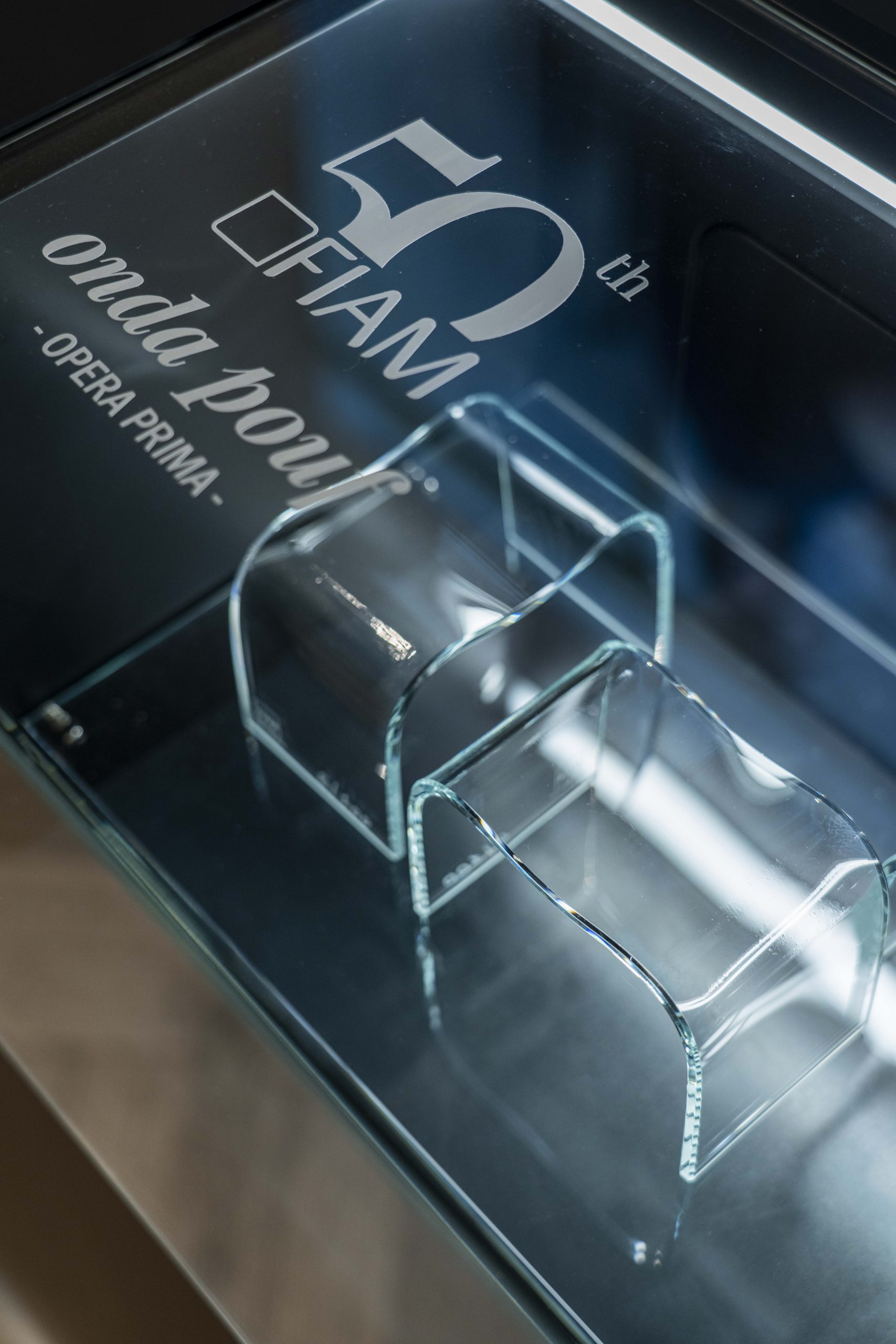 The Intuition of Curved Glass
If the invention of glass dates back to antiquity and its history is lost in time, the invention of curved glass has a specific date. It was the year 1973 when Vittorio Livi, Fiam Italia's founder and owner, designed the first piece of the collection.
From the concrete need to sit in front of the bending ovens, the mind and hands of a young workshop boy created Onda Pouf, the first curved glass product: a practical object that will mark an era of design and begin the company's history.
50 years have passed since the first curve
50 years have passed since that intuition and Onda Pouf is still recognized as an icon of design, symbol of elegance, simplicity and technical cutting-edge. A transparent sheet, a unique piece curved into a sinuous shape and used for a purpose that seemed unthinkable until then: sitting on glass.
FIAM Italia was born in this way, and its knowhow in the glass bending process has allowed the company to stand out in the world: we succeed in transforming a sheet of glass into a three-dimensional shape, while maintaining the balance of the glass between the solid and liquid state. Thanks to FIAM, glass has become part of everyday furniture, overcoming the technological and conceptual limits of time.
Since 1973, the "Onda" has started and has never stopped, thanks to Vittorio Livi and the numerous designers who collaborated with FIAM and created a long series of products. The primary material is always glass, but its uses have been several.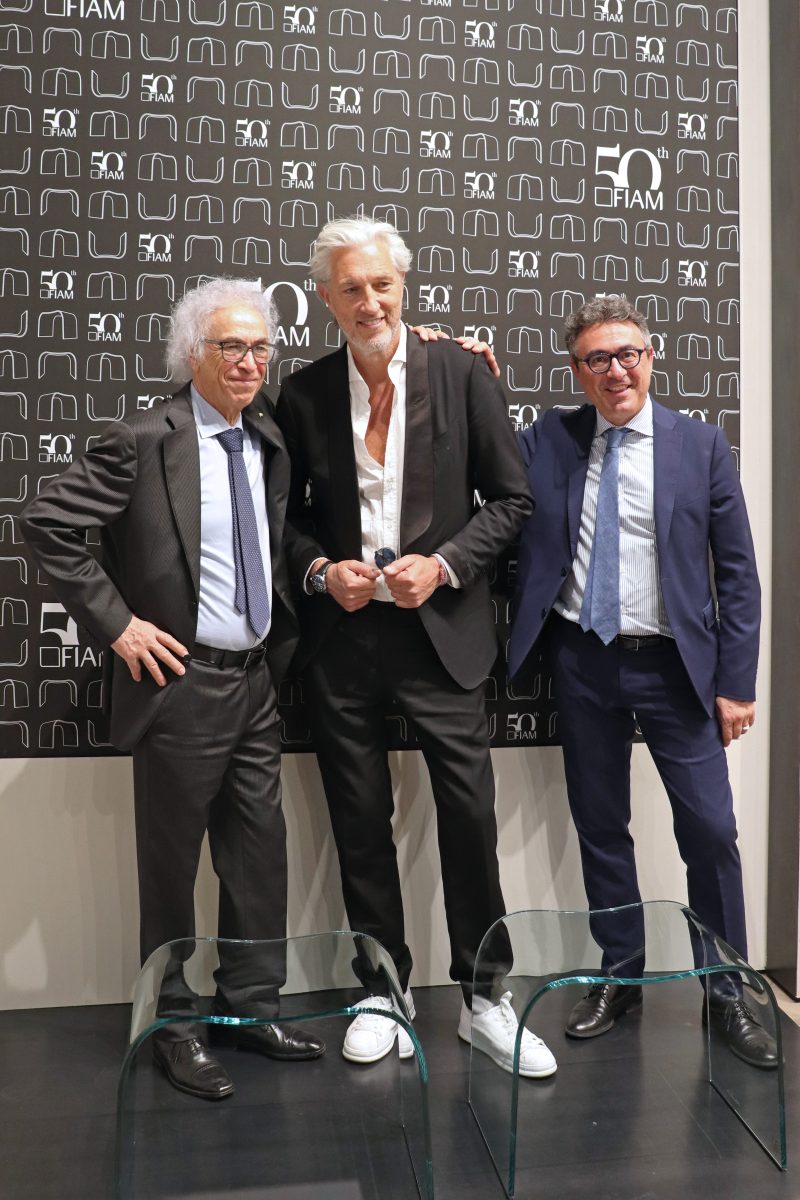 Speaking of seating, it is impossible not to think of Ghost, Cini Boeri's iconic armchair designed in 1987.  However, FIAM Italia's production also includes tables, coffee tables and consoles, mirrors, showcases and cupboards, bookcases, home office furniture and lighting.These products are designed to be part of everyday furniture, but they are also exhibited inside 25 international museums.
Glass is the primary material, but its variations and manufacturing processes (melting, silvering, sculpting, …) are the intrinsic value of the company and its products.Looking to the future, FIAM now designs not only products, but also spaces: a new concept of the home and the dialogue between glass and space, new living Moods, where objects become subjects and inhabit an interior space.
50 years have passed since 1973: five decades of products, history, ideas and innovations and emotions-a wave that still shows no sign of stopping.