Soft Modern: the living with a bourgeois and comfortable personality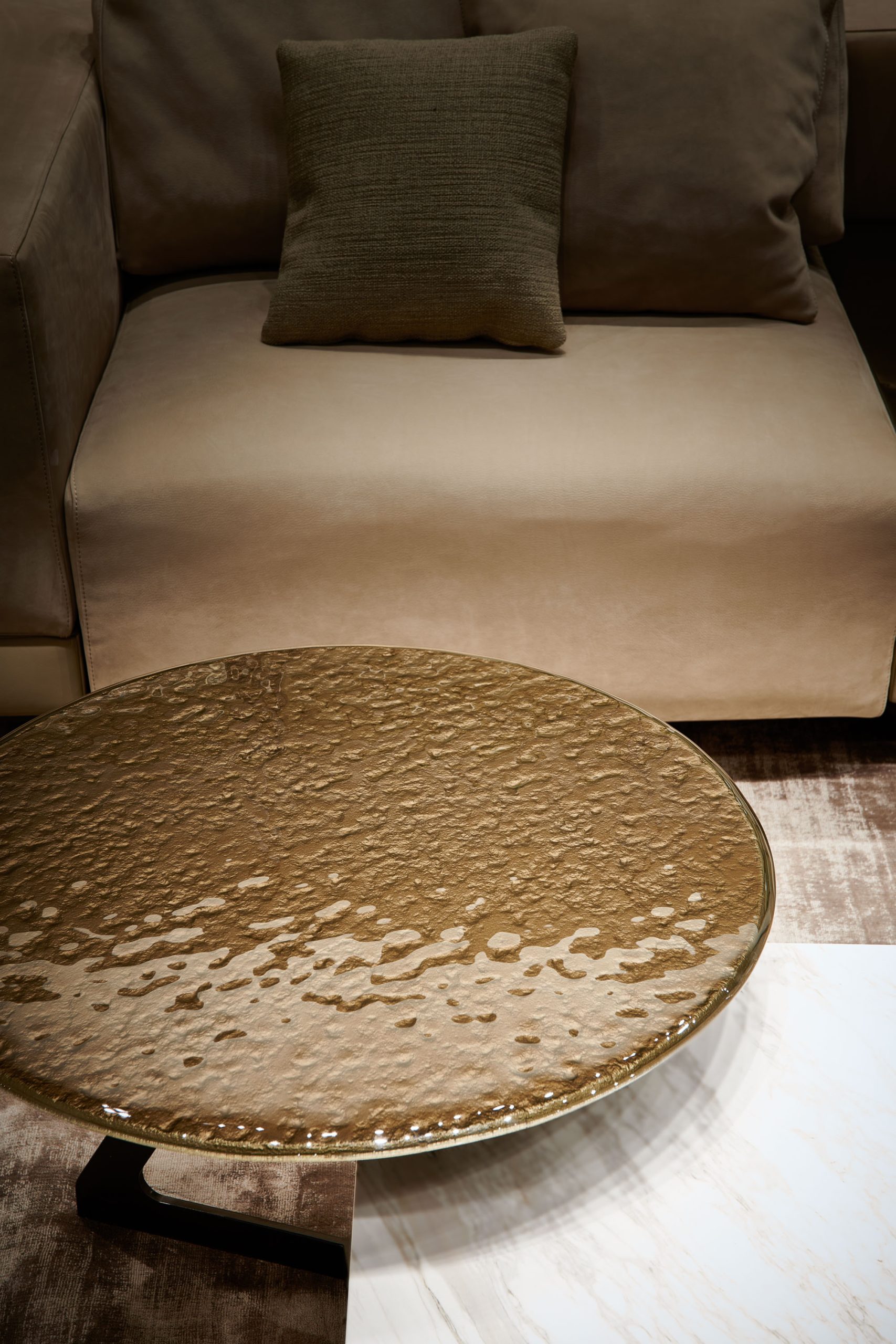 Living, the place of life
When it comes to furniture, the term "living"in Italian is often translated as "soggiorno", which recalls to the English term "sitting room", but we like to use it with a more literal sense: we talk about living room, the room where you live, the place in the house where you stay, meet guests, and connect with your family.
Its design and furnishing cannot therefore be neglected or left to chance. Usually, this area fully represents the personality of the hosts, as a sort of business card handed to everyone who enters.
To put it in one word: it communicates a Mood.
For those who love delicate tones, warm light mixing with shadows, informal but cosy refuge, FIAM Italia offers Soft Modern, a Mood with a bourgeois and comfortable feeling, furnished with warm and enveloping colours.
beyond the traditional transparency of glass
The traditional transparency of glass is declined in bronze and earth tones, with a light materiality achieved also through the use of glass back-painting, a technique that emphasizes the geometries of our products.
In the Soft Modern Living, space is resolved in a set of new textures that stand out and communicate with each other, evoking warm sensory sensations.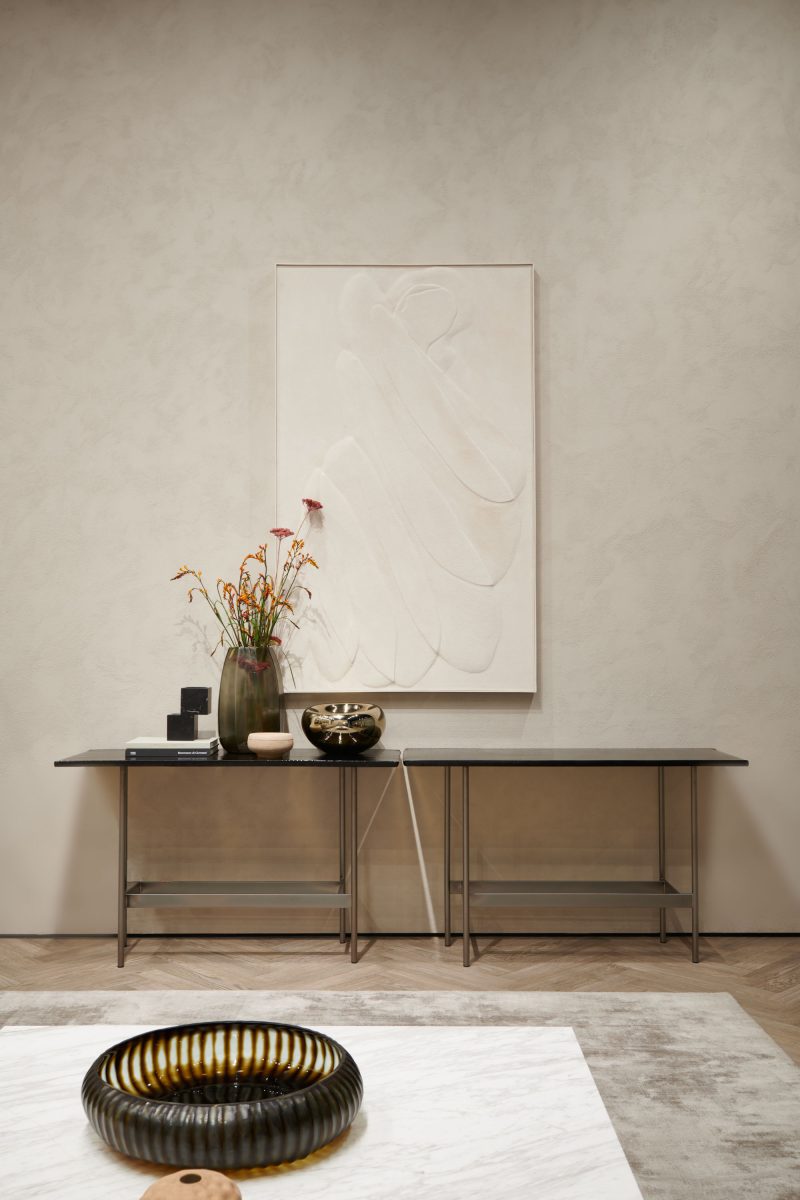 the need for experimentation
This kind of colour scheme is common to several of FIAM's latest collections including Echo, the cupboard designed by Marcel Wanders studio, which is offered with a new finish, an elegant champagne colour created specifically for the Soft Modern Mood.
Instead, the new Remind bookcase, a floor-to-ceiling or wall-mounted modular system with aluminium uprights and fused glass shelves, is designed in solid wood with a Tobacco finish.
One of its special features is the possibility of adding storage elements with wooden frames and curved glass flap doors, to add functionality to an element which can be used both as a display space and as storage unit.
Remind can show or hide according to your needs, while still maintaining a starring role within the environment in which it is located.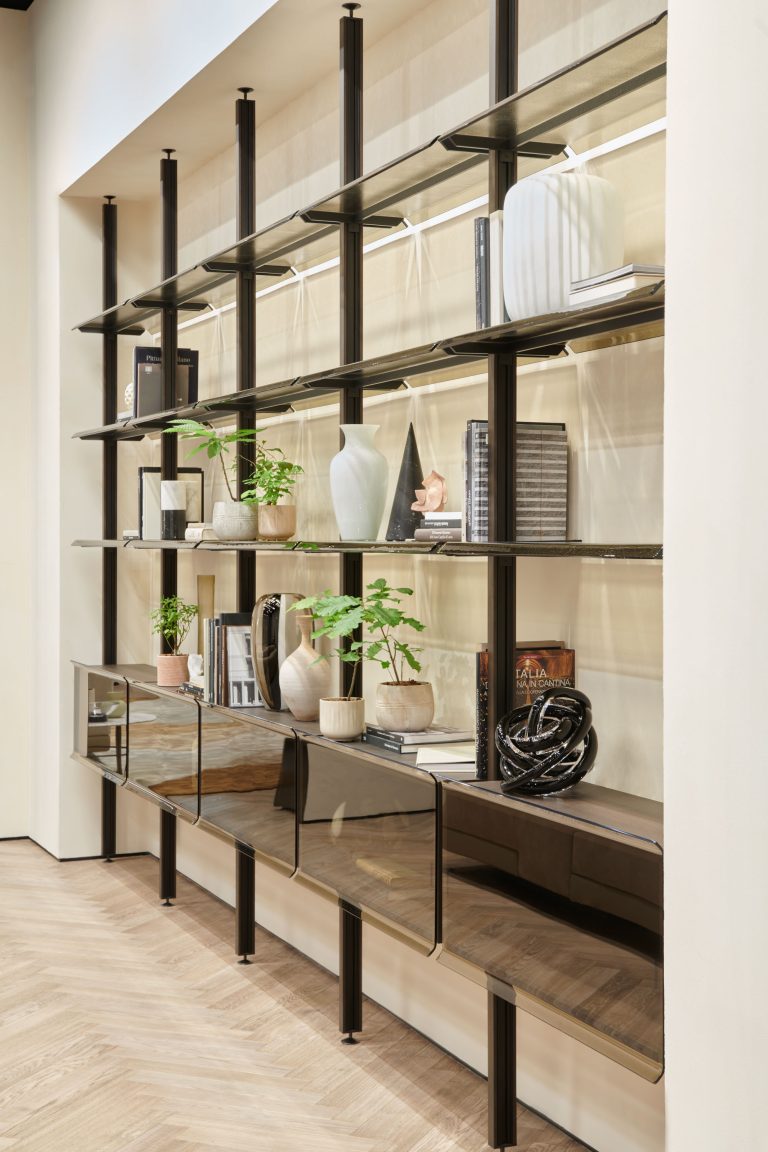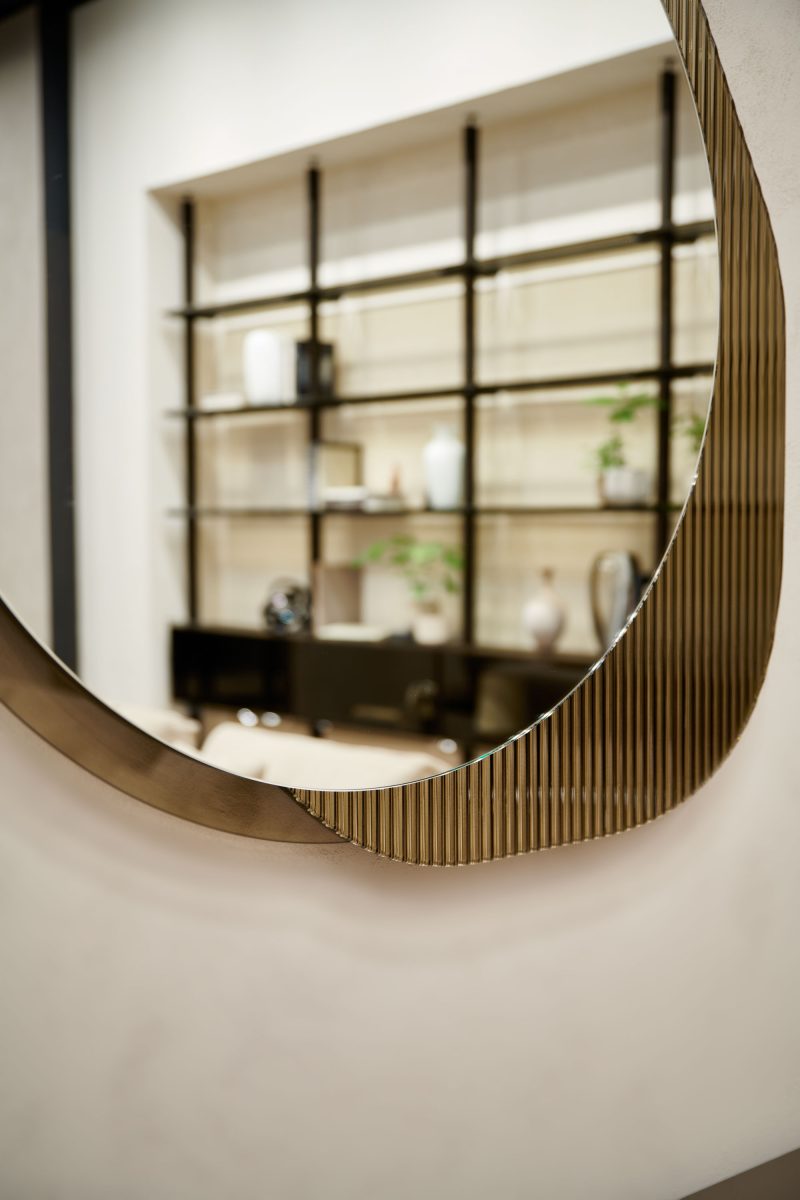 And in our idea of Living Room, certainly, a mirror cannot be missing. So, we offer Shift, one of the novelties presented at this year's Salone del Mobile in Milan: a family of mirrors born from the creativity of Francesca Lanzavecchia and the encounter between orthogonal lines and bevelled surfaces.
FIAM's expertise in the technique of glass-fusing is enhanced to give life to new expressions of glass with unique three-dimensional decorative patterns, the result of industrial precision combined with the craftsmanship meticulousness.
Designed in its round format for the Living area, it adapts to rooms of all sizes, reflecting images, emotions and relationships lived in the room.
Relationships that rest their foundations on an elegant coffee table, such as Cannage, designed for this Mood in a marble-top version with Mystic-Brown finish, or En, with a fused glass top back-painted in a Brilliant Brown or Champagne finish.
Both coffee tables feature soft, round shapes that are cosy and not pointy.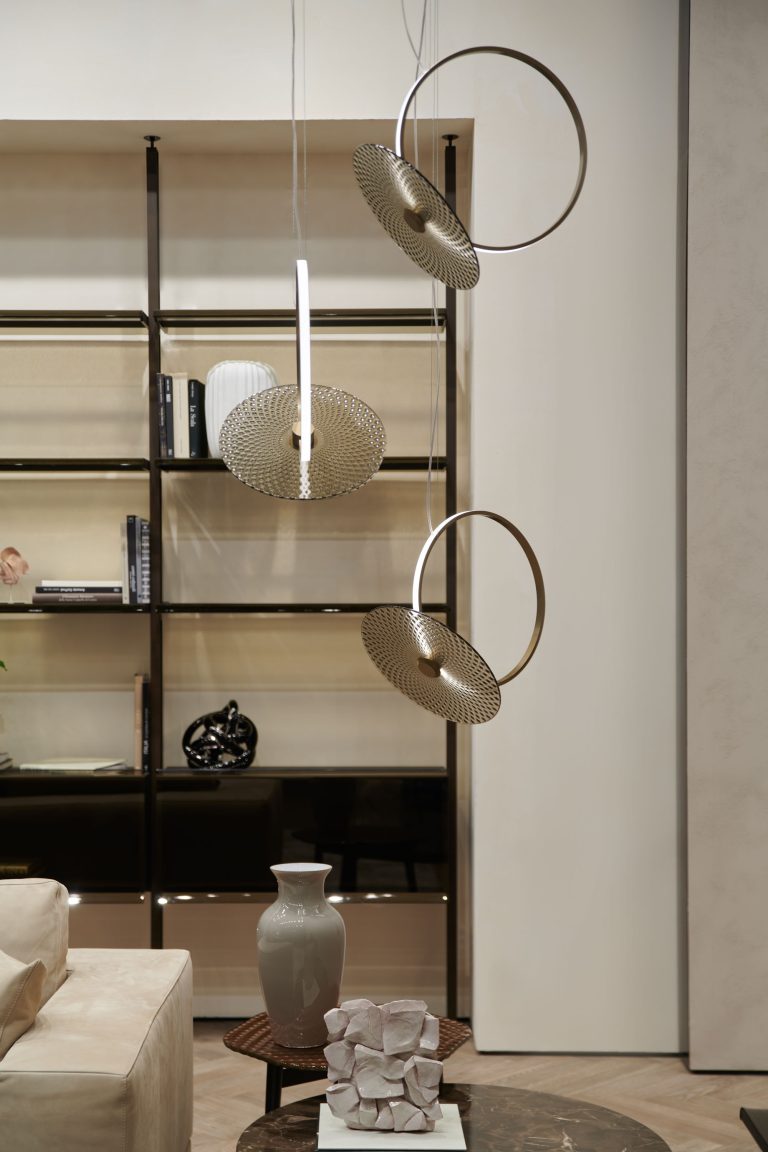 In fact, the pieces of furniture that fit the Soft Modern Mood are designed to give life to a warm, soothing area, which still maintains an elegant and never pretentious style. A Living area with a modern style, but at the same time comfortable and with the feeling of home: A real area for living.