Mood: a space in dialogue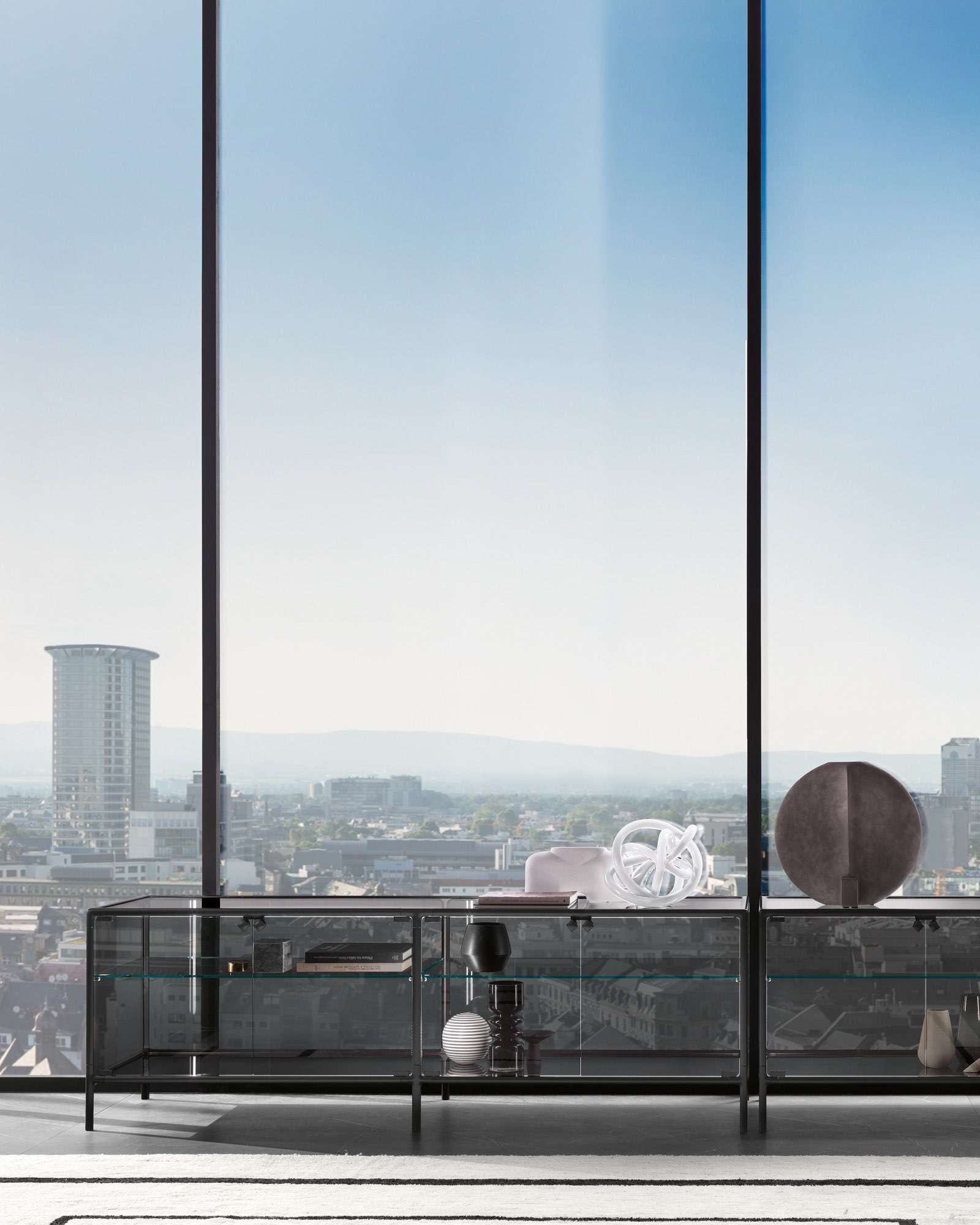 Mood is something we inhabit
With the new Mood project, FIAM definitively expands its horizon from single products to their connection with the surrounding space, with new ambiences. Mirrors, tables, chairs, coffee and side tables, display showcases and units, bookcases, design elements that have become part of the collective iconography of furnishing, now dialogue with each other.
the evolution of our passion for glass
Mood is a choral and polyphonic feeling that has led FIAM Italia to a new idea of home through a renewed relationship between space and glass.
This gives rise to a new concept of home where objects become subjects that inhabit an interior landscape, in a continuous, mutual appeal where new stories are woven together. It is no longer just about of glass, that remains the starting point within the awareness of its fluidity. We are now dealing with making glass liquidity, reflections, transparencies and sinuosity dialogue with other materials, emphasizing their diversity and enhancing the intrinsic values of glass itself as a "special sign" of an entire furniture.
Our great passion for glass evolves, therefore, with multi-material projects that can furnish an entire living space.
With this new vision, FIAM has therefore designed four moods, four atmospheres, four living universes: Incisive Pure, Incisive Modern, Soft Modern and Soft Sophisticated.
Immerse yourself in each of them and choose your MOOD though Adele Martelli's narration about the story of Mood.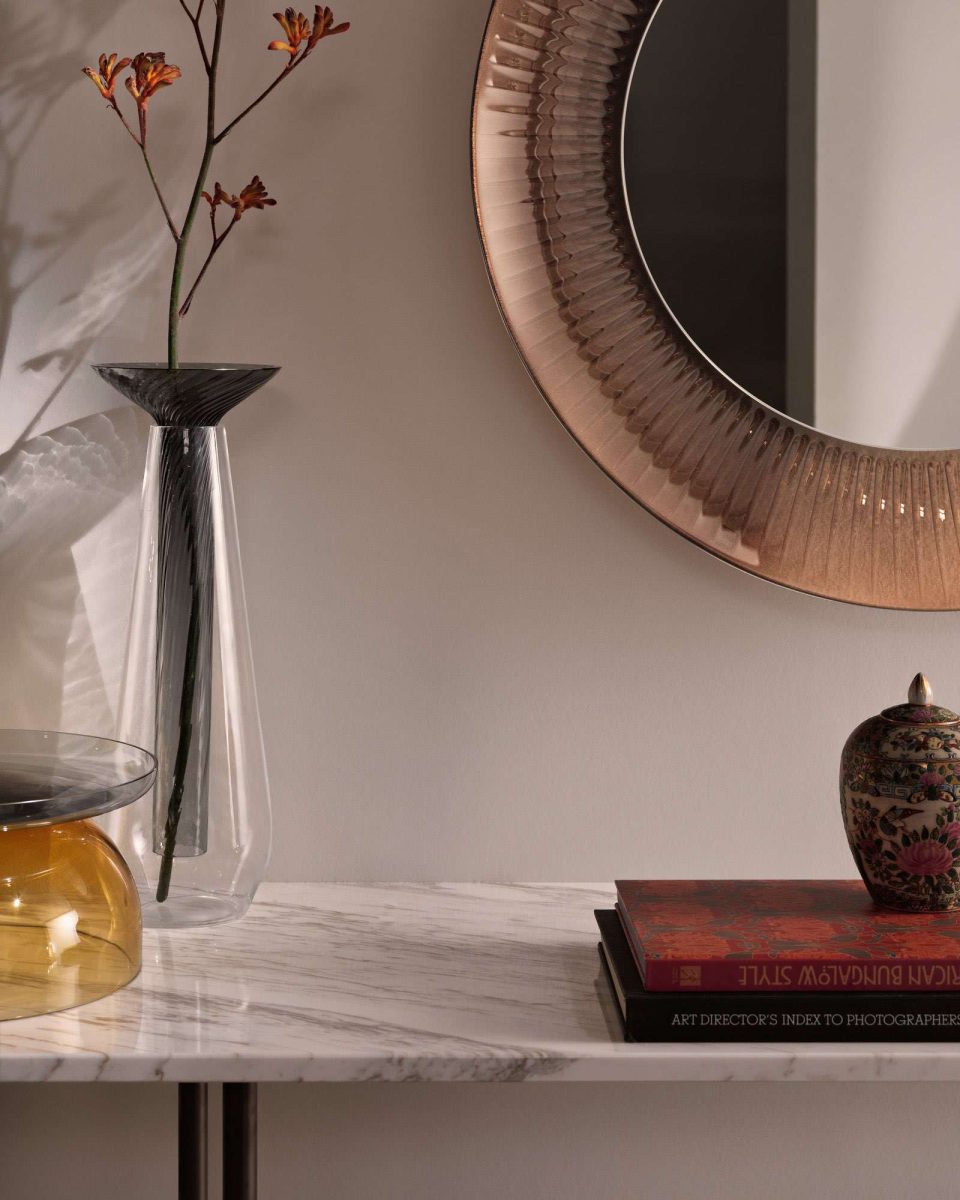 Our Soft Modern MOOD is defined by delicate tones that create a space characterized by a welcoming and reassuring atmosphere. A mood with a warm, immersive light that reveals unprecedented textures with organic reflections, such as those created by our Pliè chairs in leather and hide, our Plana cupboard, with wooden structure and back-lacquered glass doors and top, or our Kathleen mirror, designed for both floor and wall-mounted versions.
An ambience with a modern style, but comfortable with its taste of home at the same time.
The light is clear and has soft shades that create delicate tones conveying a sense of warmth to the atmosphere. In order to recreate these suggestions, we have included our Epsylon dining table in its burnished brass base finish, and combined it with our renowned Caadre mirror, in bronze glass finish as well. Our new Echo cupboard and showcases have contributed as well, by multiply the light with their decorative pattern reflecting the soul of this welcoming mood.
conceived for those who want to live in a space that is refined, elegant, but never excessive.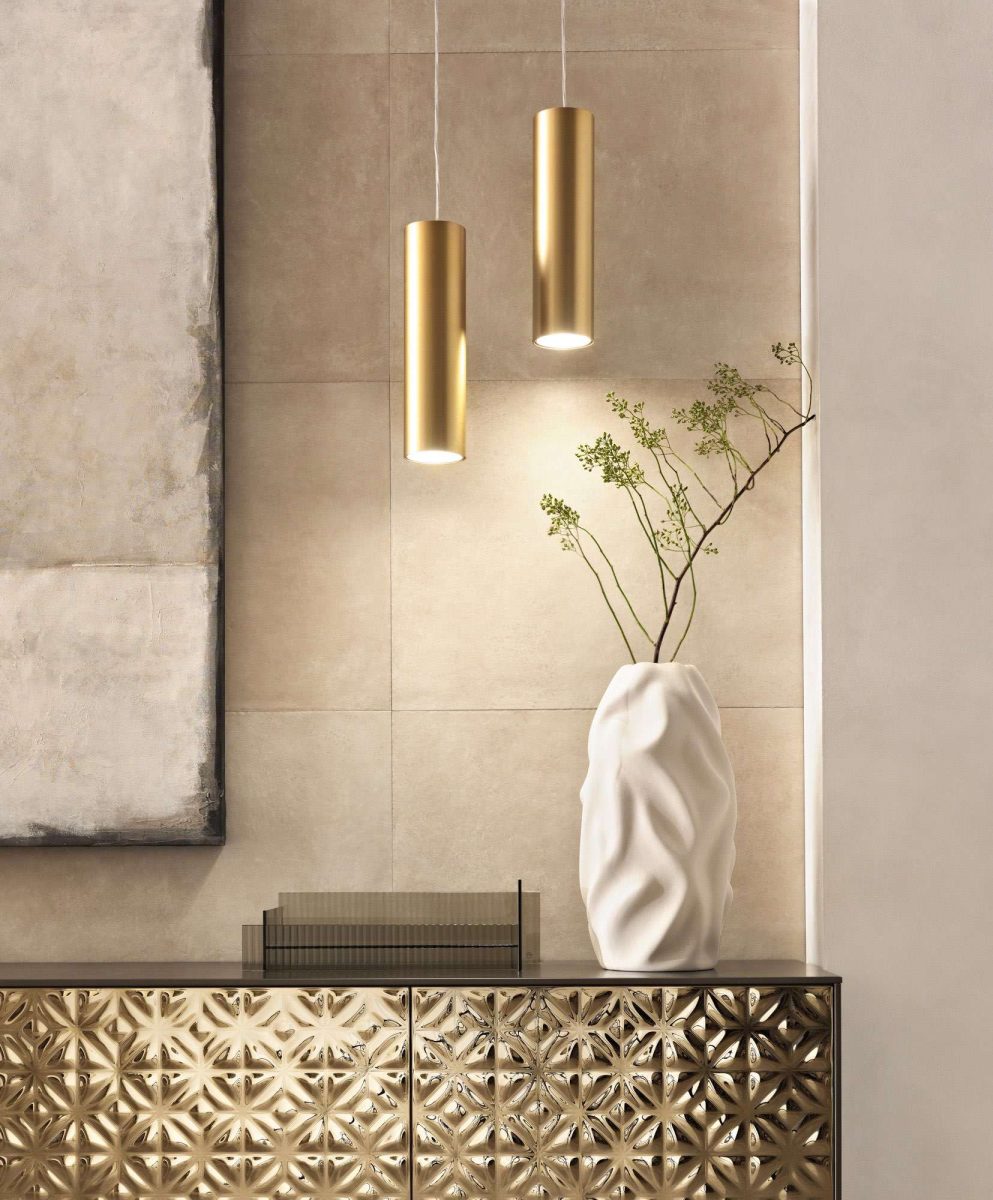 The elements in this ambience are strong presences, well recognizable like our Big Wave table, proposed with an eco-malta top, or our Echo sideboard, with a wooden structure and glass doors, or also our Venus mirror, with its high-temperature fused glass frame. For this Mood we have highlighted heterogeneous surfaces that continuously dialogue with each other and create an atmosphere of depth and suspension.
glass abandons its traditional transparency to become a solid and opaque material thanks to our new techniques applied to fusions.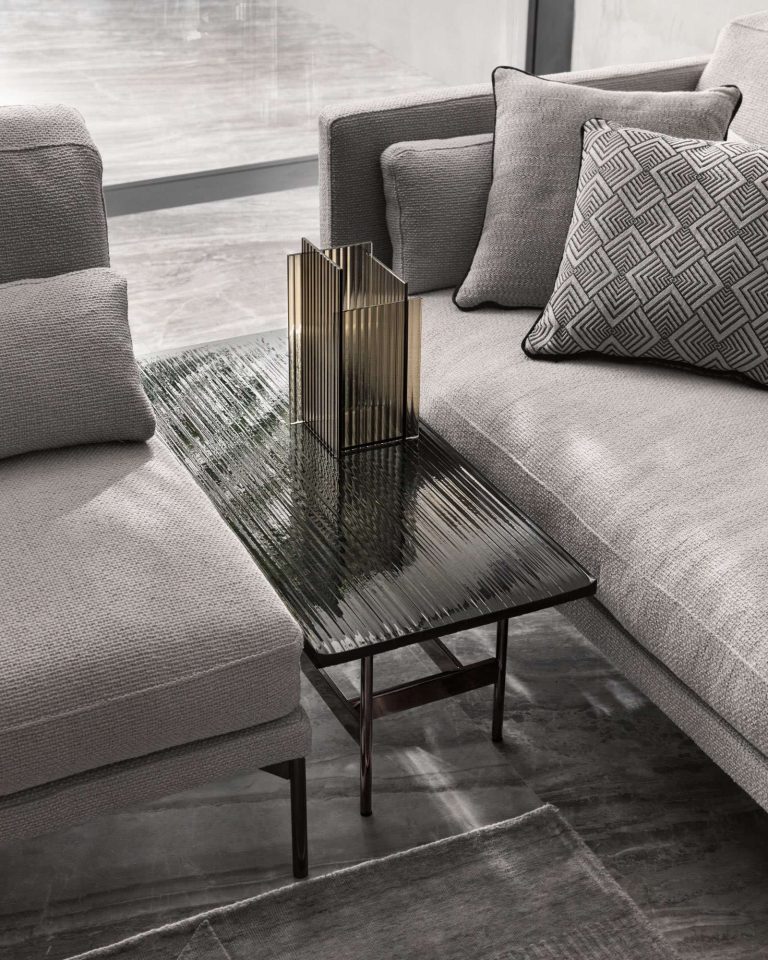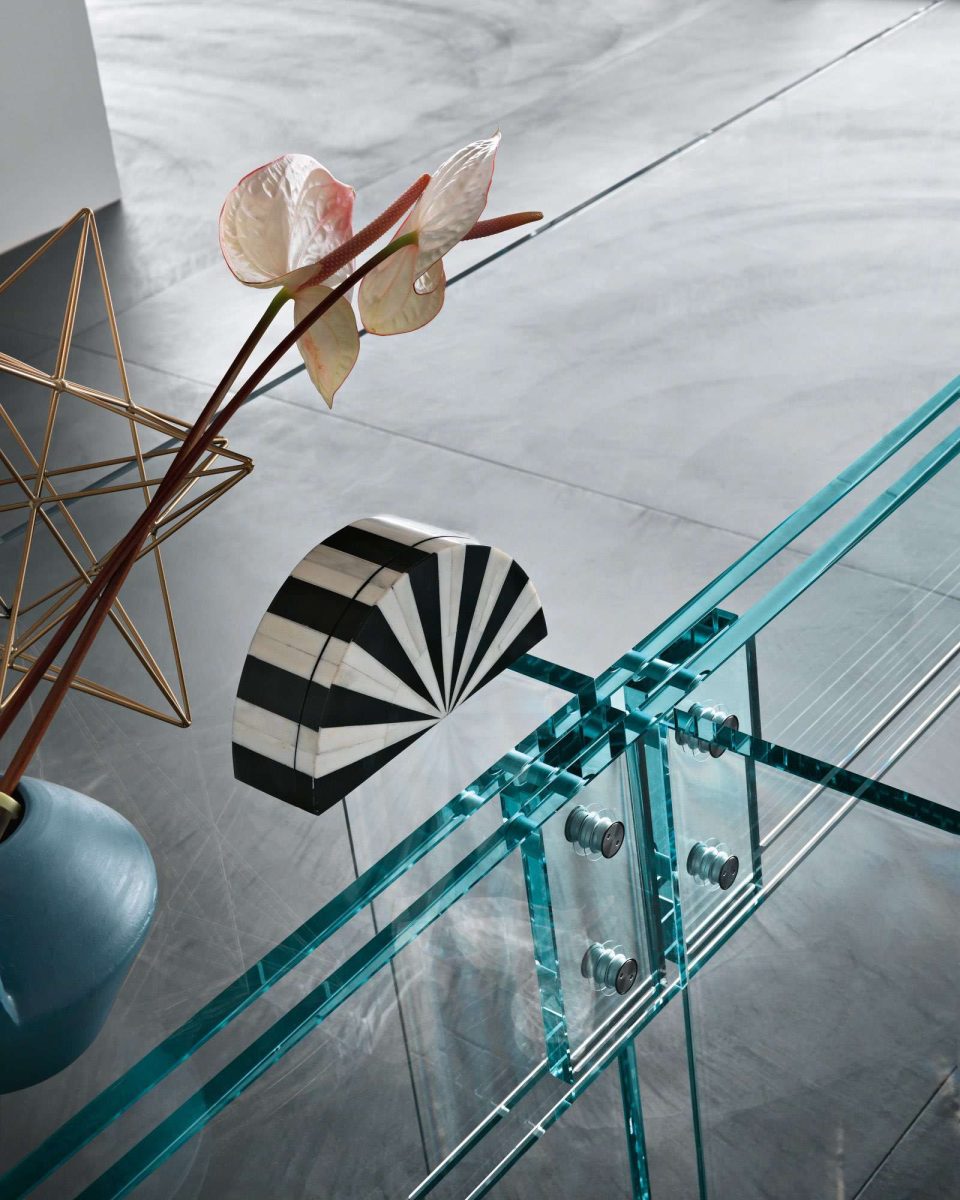 A space designed with rigorous signs, rational geometries and a minimal language. For example, in the Pure MOOD the essential shapes of our LLT clear glass table are combined with our Plié leather chairs. Inori, our modular glass bookcase, likewise cohabits with Waves, a collection of coffee tables with glass and marble tops. Different materials forge an ethereal atmosphere.
Essential, transparent and crystalline spirit that reflects the main characteristics we all know about glass.