Designing the Food Experience: Lo Scudiero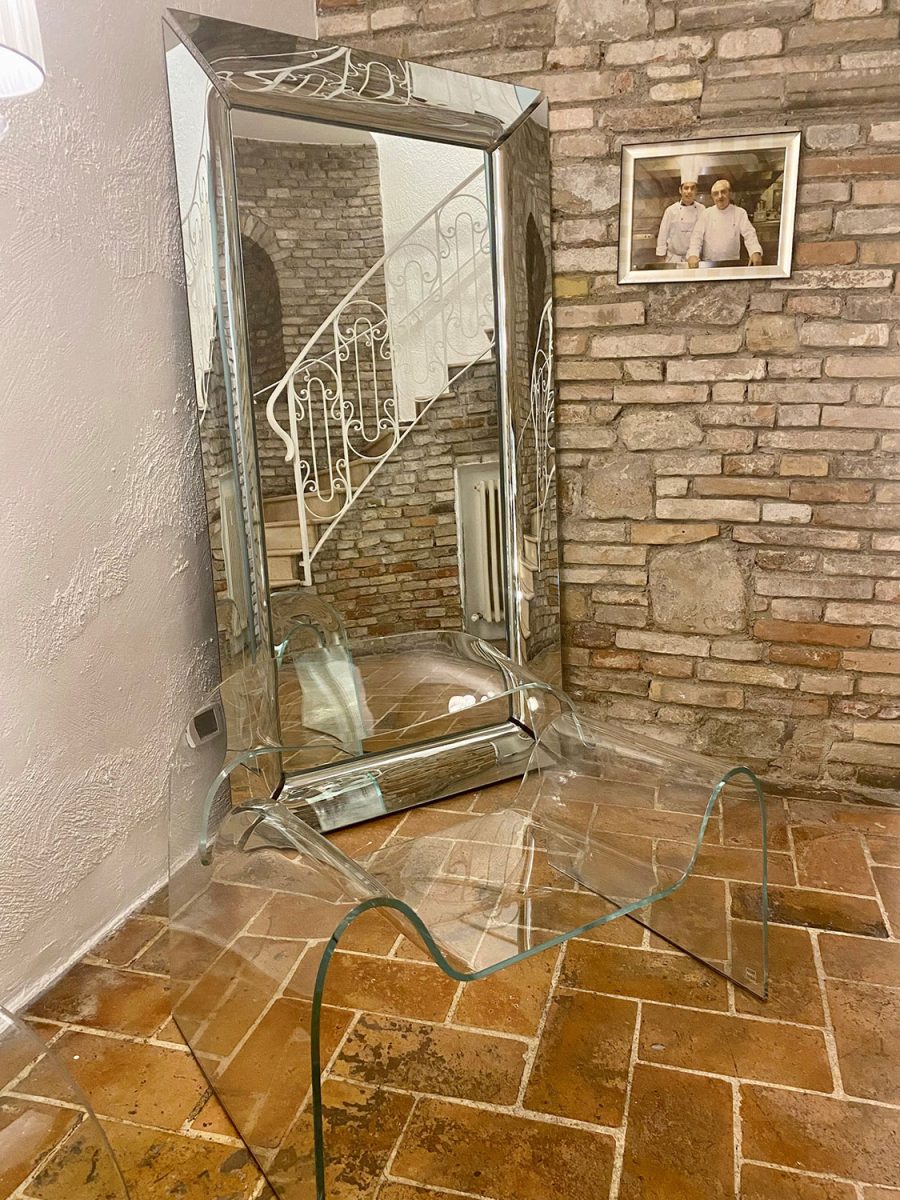 From the kitchen of Lo Scudiero, chef Daniele Patti offers traditional Italian food and wine experiences with a modern and creative twist. The quality of raw the materials used as well as a special attention to local products are the main ingredients for the specialities offered. The cuisine at Lo Scudiero is an intense and comprehensive experience that crosses taste, history, local traditions and territory.
Let's talk about this directly with the person who animates this place, andfull of flavor and meaning. Chef Patti, what kind of experience we live at Lo Scudiero? 
When visiting the restaurant our guest lives an intense food and wine experience, in an immersive atmosphere where great taste, excellent cooking techniques and an elegant room service merge. In this frame some of the greatest icons of Fiam's collections find a perfect place to sparkle. Ghost, Lollipop, Caadre and other iconic pieces by Fiamare an integral part of our ambience.
Why did you chose FIAM furniture to characterize your ambiences?
We chose Fiam and the design of its products because we believe thatsignature style amplifies the beauty of our setting, giving it that magical touch that characterizes our restaurant.
The Lollipop mirror is a unique piece of the currentcollection of the Brand,designed in collaboration with Marcel Wanders studio. What struck you most about this mirror and why did you choose it for your spaces?
Lollipop is a truly magical mirror! A unique mirror that enhances our ambiences with lightness, irony and elegance.This brings you back to thechildhood, when you watched Alice in Wonderland or Snow White on Tv.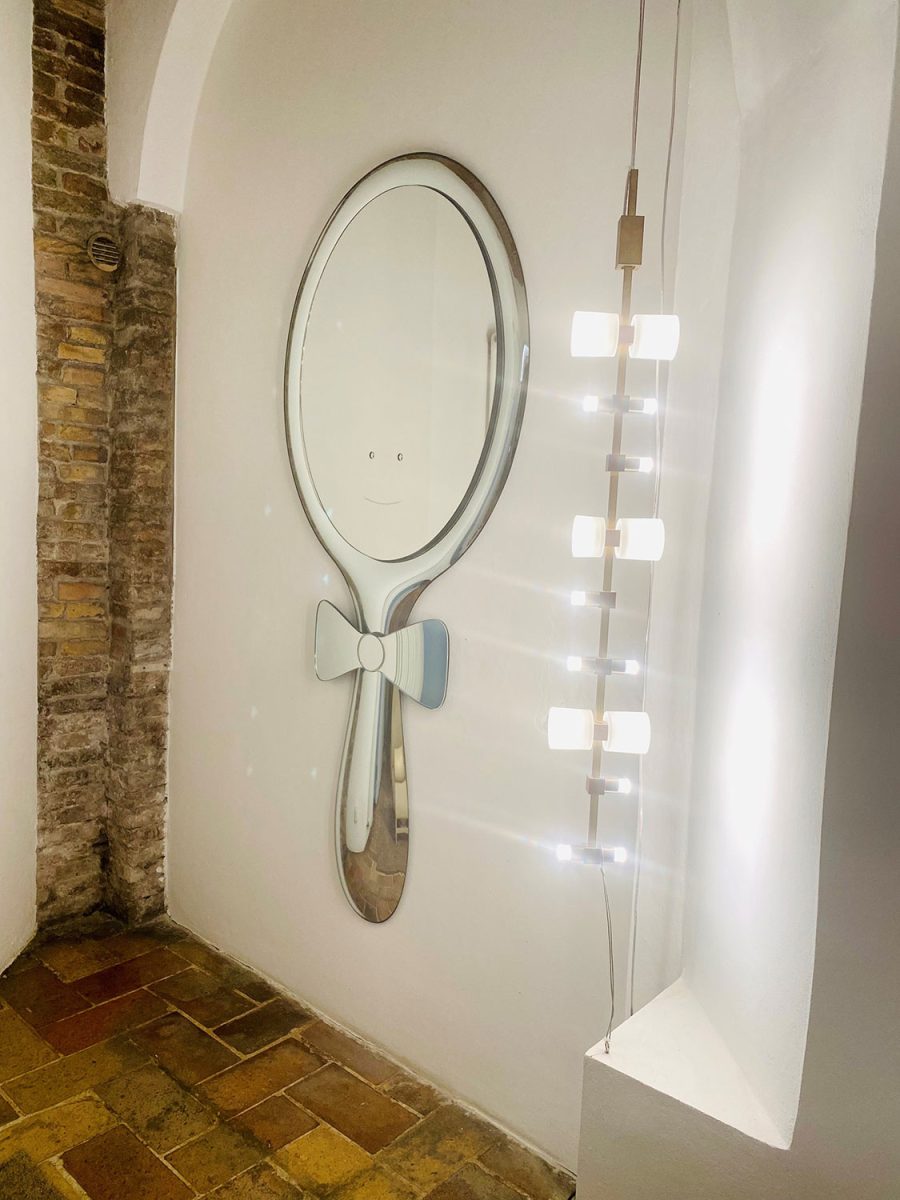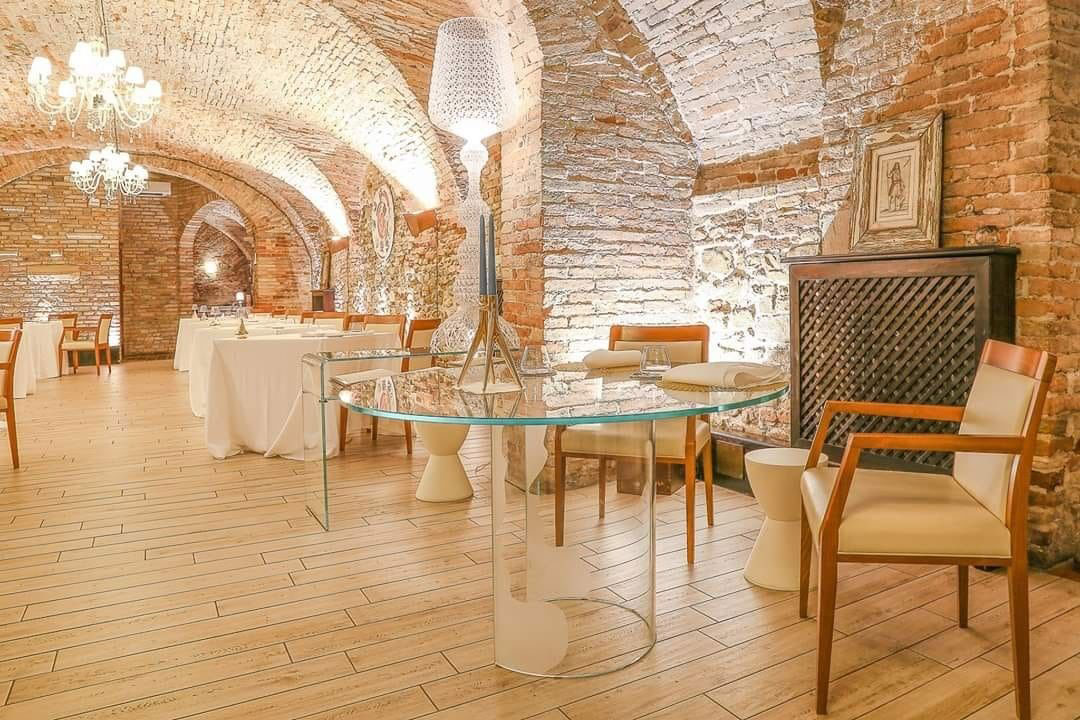 FIAM furniture is designed to create bonds between the environments. Our Mood project is based on making different materials, surfaces and emotions coexist in the same ambience. Does something similar happen in Lo Scudiero's kitchen? In general, what kind of relationship do you see between the world of food and design? How important is design in your work?
A lot. Food and design are closely related, especially when it comes topremium quality.Both are expression of an excellence ofMade in Italy. We have a varied clientele, composed of heterogeneous sensibilities and tastes, but all united by the research for beauty and the pleasure of exclusivity.
At Lo Scudiero restaurant, the emotions of the ambience merge with those of the taste in a synaesthesia of lights, flavors, reflections, colors and scents that concretize in an extremely significant way Fiam's research: the creation of Moods, environments , within which ever new suggestions are experienced in dialoguewith human beings, history, territory, and the surrounding environment as well.