Glass and light: an enchanting union
Glass is lightness and transparency. Light is energy and life.
Glass can enclose, reflect, and refract light, it can multiply the vision. And when light and glass meet, that is where the magic happens.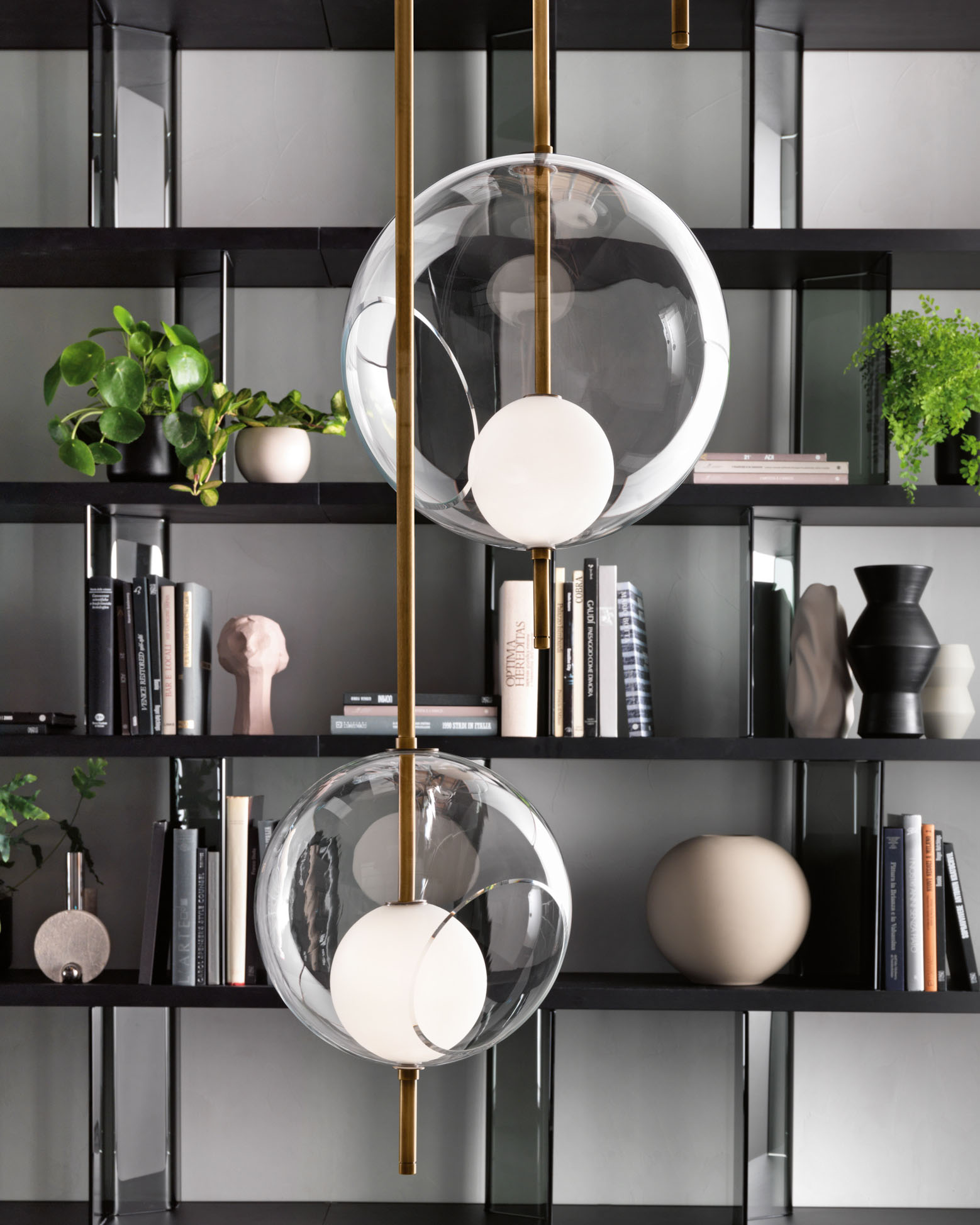 The lamps designed by FIAM Italia are the representation of this magic: light sources with the power of giving character and personality to the environment they occupy, filling every setting with light and bringing them to life.
Thus, glass becomes a filter that allows us to contain, tame and play with light, molding it according to our needs. It transforms light from an intangible element into a material item.
Designing a lamp is a fascinating activity: it is critical to meticulously study the desired lighting effect but also to understand how the light interacts with the construction materials and what effect it will produce on the environment that surrounds it. It is a complex and by no means banal process.

And the elements which play a fundamental role in this course are the experience and know-how that, during 50 years of activity, FIAM Italia has accumulated in the field of glass, in the bending process, and in all the glass-manufacturing techniques; all these blends perfectly with the professionalism of the Company's workers and the inspiration and creativity of the designers who collaborate with it.
L'astra was the first lamp FIAM manufactured, putting to good use the Company's know-how and expertise in the art of glass bending to give life to a table lamp in transparent glass, designed by Lo Bianco and Mansueto – two architects from Turin.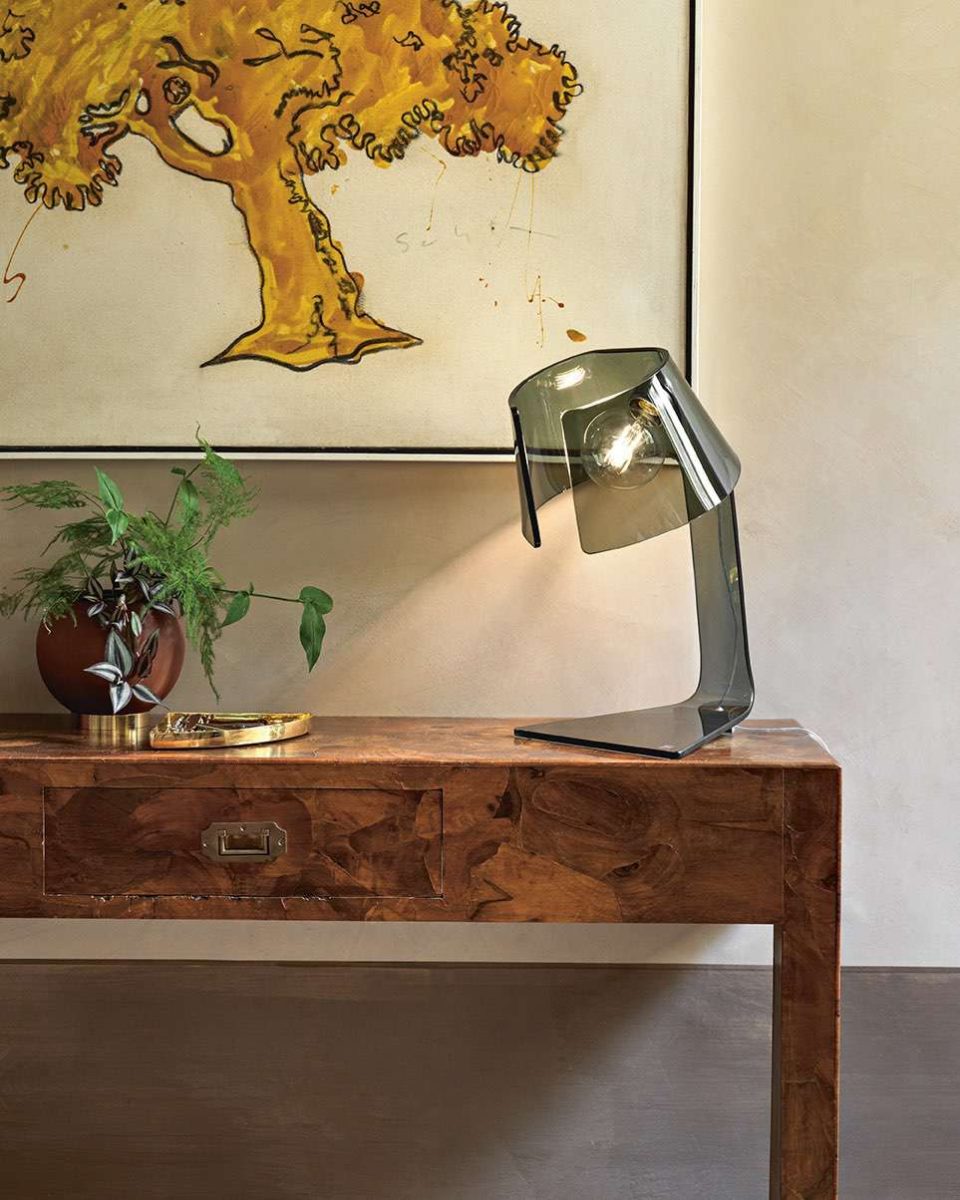 Last year Pearl was born. A suspension lamp designed by our art director Adele Martelli.
An authentic pearl composed of an exterior sphere in transparent Murano glass, which encloses a smaller sphere in white-opal blown glass acting as a diffuser.
This light source is elegant and refined but also has a strong character, and is able to breathe life into the architecture that surrounds it. Indeed, Pearl is designed to perfectly fit our Incisive Moods, both the Sophisticated one and the Modern one.
This year FIAM made some more magic happen.
The lamp Marry Me, designed by Davide Oppizzi and presented at the international exhibition Salone del Mobile 2023, is meant to represent the bond between glass and light.
The designer based his work on the idea that the source of light should be distanced from the circular glass, using a metal junction to recall the world of jewelry. It is a lighting system easy to compose and suitable for both horizontal and vertical spaces, which also has the perfect volume to be used in different installations, either as a single piece or with multiple pieces.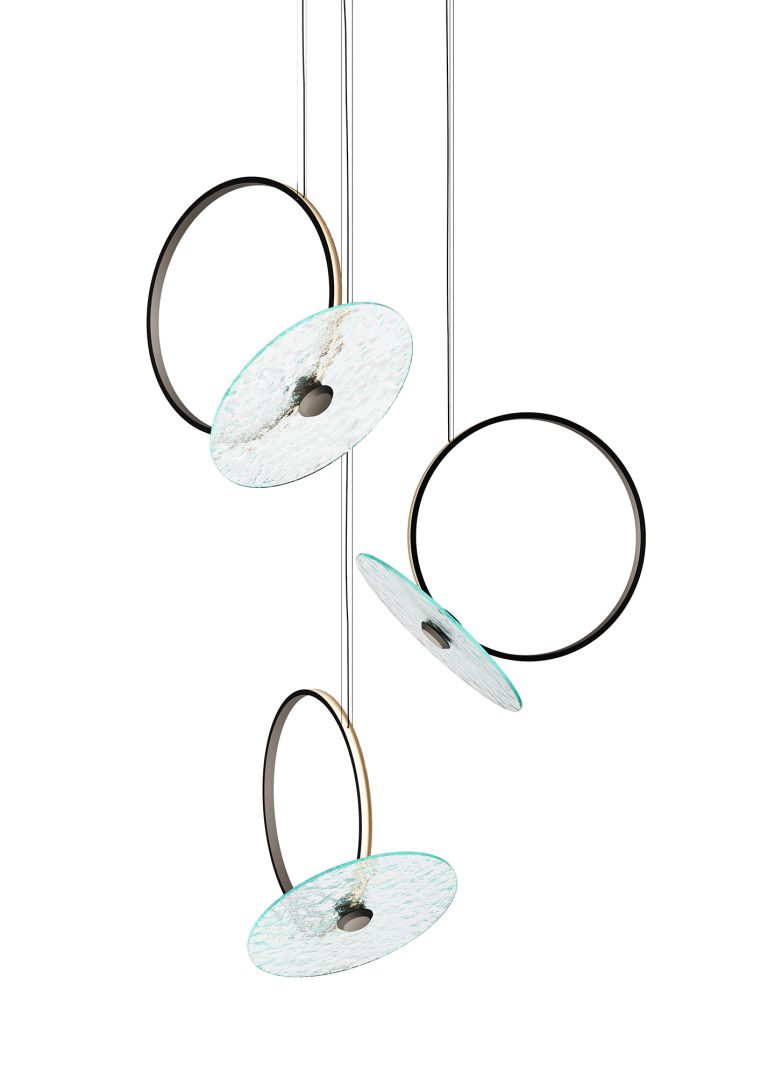 As well as for other product categories, FIAM continues its process of research and revolution in the lighting sector, exploring the material of glass in order to create new and enchanting products. Glass and light, a union with a thousand reflections.