Ghost Armchair wins the Compasso d'Oro Award
The curves of the Compasso d'Oro award by ADI, the most prestigious award as regards Design, this year are those of the curved glass of the Ghost Armachair. This is a new prize for an undisputed icon of the Made in Italy design, conceived by Cini Boeri for Fiam Italia in 1987. In over 35 years, the Ghost Armchair, does not accumulate signs of aging, but awards instead: the Compasso d'Oro 2022 for Lifetime Achievement in fact follows, among others, the 1st "Readers' Referendum" award by Interni magazine and the "Forum Design Award" of the Cosmit of Milan.
"Ghost is the perfect combination of technological experimentation and formal refinement, designed by Cini Boeri and Tomu Katayanagi, representing the desire to dematerialize the perception of function in favor of the user, who thus becomes the absolute protagonist in that space."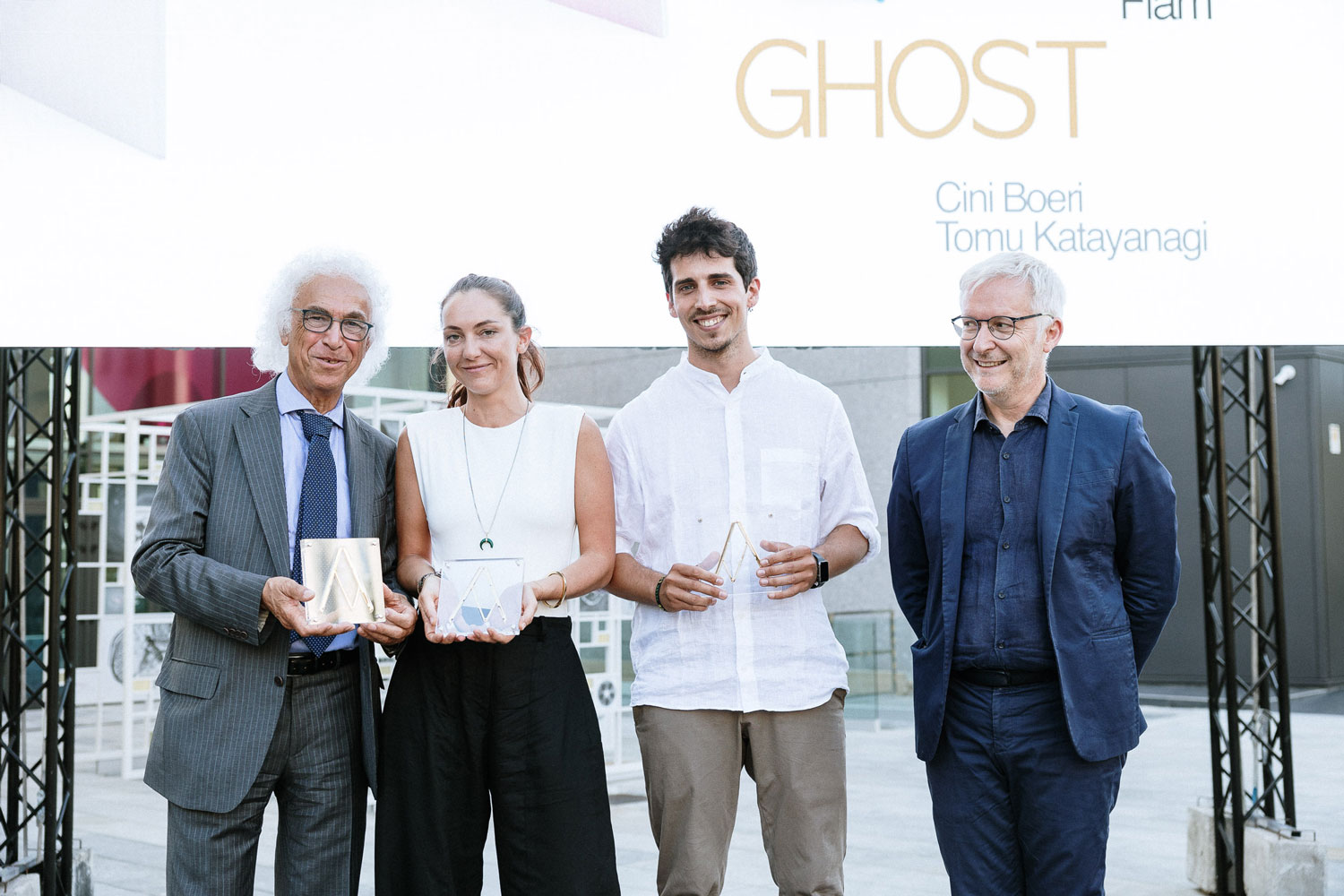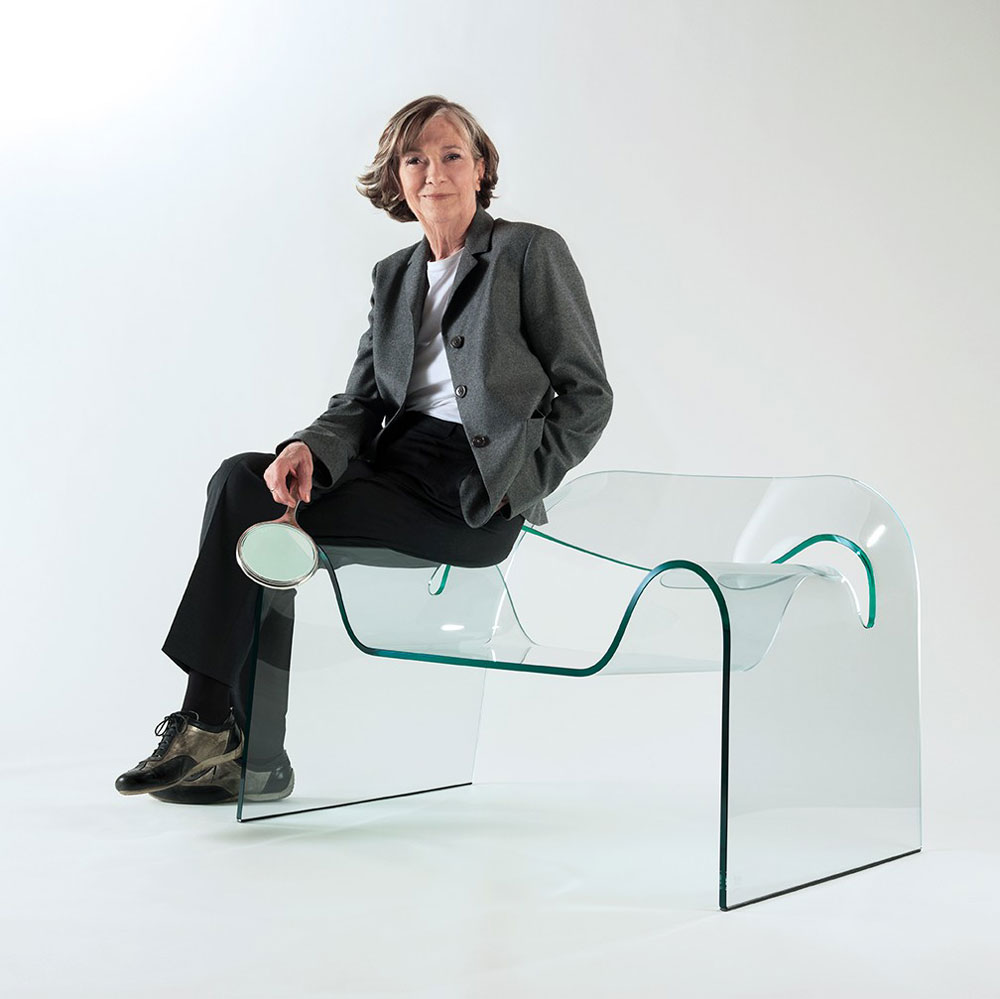 As reported in the explanatory statement for this year award. In the Ghost Armchair, glass plays as an "absent protagonist": this is a revolution in the concept of seating both on a material and visual level. Curvature and transparency replace mass and opacity thanks to technological innovation and also produce an astonishing effect that permeates the entire surrounding environment. For this reason, beyond the intrinsic characteristics of glass, the Ghost armchair has managed to offer warmth, reliability, relaxation, comfort and safety: a true masterpiece that still represents the Fiam icon in the world. The union of the creative genius of Cini Boeri and the wisdom of the studies and the professionalism of a company like Fiam resulted in the production of an unprecedented armchair. The result was the creation of a non-existent, deceptive seat, that can be also used as a comfortable armchair being solid, wide and taking up space and fitting any living environment. "I never thought of making a glass armchair … My initial distrust of an idea that seemed unreal was overcome by the desire / challenge to see if it were possible to realize it and if Fiam would be so good as to be able to make it happen." as Cini Boeri affirms.
The privilege of a "ghost" armchair, expression of a timeless beauty, and mirror of the creative flexibility of glass masters is appreciated by all those who are fascinated by a magical material. So with the Ghost monolithic armchair, in 1987 a real design and technological challenge was born together with Fiam Italia , as Cini Boeri enthusiastically told about, transforming the apparently unattainable idea of a glass armchair, into an extraordinary and worldwide success, today also exhibited at MoMA in New York.
Vittorio Livi, founder of Fiam Italia, received the award that a true masterpiece of style like the Ghost armchair deserves, as recognition by the Compasso d'Oro ADI, the oldest but above all the most authoritative world design award, established in 1954 . "In a fluid world, where evolution is based on the speed of innovation, finding a product that can last almost an eternity may seem like a utopia. When I was presented with the concept of the Ghost, despite I understood the technical difficulties we would face, the project immediately thrilled me and I wanted to challenge it, although aware of the difficulty to face a long and demanding research, useful however, to stimulate new stages of technological and aesthetic innovation. Perhaps this was also possible thanks to the use of a magical material such as glass: the most interesting material of the modern era and for the future of mankind." – Concludes Vittorio Livi – "It took years of design and prototypes to create the first glass armchair in the world which, with its transparency, still today gives emotions and makes man dream. I believe that this example of style and innovation is the perfect synthesis of all the objects that we would like to accompany us throughout our life. From this fabulous story, the desire arises today to celebrate all together an immortal product that has managed to overcome any temporary trend and overcome any prejudice against glass."